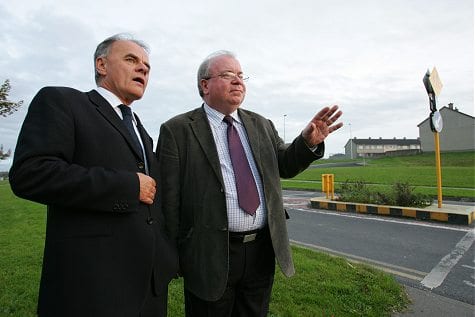 PLANNING permission has been granted for the construction of a training centre in Moyross.
Whilst this project is independent of the Regeneration Agency it is, says Sinn Fein representative Maurice Quinlivan, very welcome, and should compliment parts of the Regeneration Masterplan for the Northside area.
"The fact that local business is willing to invest in the future of the area shows that we can build a better community with partnership and co-operation.
"Local people in Moyross are keen to ensure that local skills can be used where possible in the regeneration of the area. It is essential that this training project be utilised to enable local youngsters to develop skills so that they can access the construction employment opportunities that will come when regeneration projects commence".
Mr Quinlivan said he knew from engaging with local residents that there is a concern that very little of the work done to date involved local people.
He concluded: "I am particularly pleased that local businessman Ray O'Halloran, is the driving force behind the proposed training centre.
"Mr O'Halloran has been a long-term employer in the Moyross area and indeed, for years was the only non-state employer in Moyross.
"I am confident that this centre, as well as providing valuable training, will serve as a creative and radical project to divert vulnerable youth away from crime and anti-social behaviour. Ideally, it would be great to see all our young continue in school until they sit their leaving certificate exams or leave to start an organised apprenticeship. Unfortunately, this is not always the reality and many young people are dropping out of education early. Consequently some of these youths end up becoming entangled with the criminal gangs that are all too prevalent in Limerick".