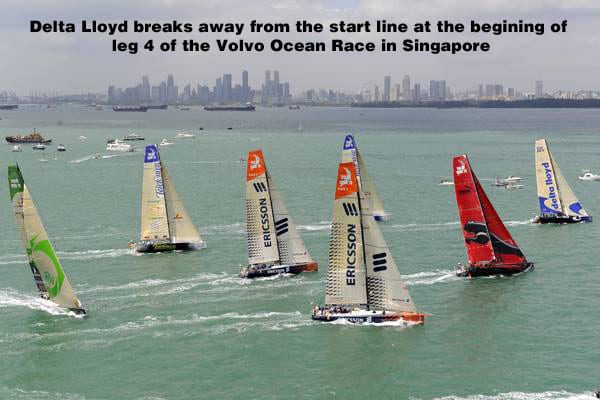 Delta Lloyd moves up to 4th position while Green Dragon falls back to 7th
THE early stages of leg 4 in the Volvo Ocean Race is always a tense affair where the high performance racing yachts tease out the strategy and course for which they will sail to China.
For Delta Lloyd, the Irish/Dutch entry in the race, it has been a start that, from the off, indicated that the Ger O'Rourke led campaign would be in the mix for this leg as the seven yachts do battle and race to Qingdao in China.
With over 260 miles sailed of the 2500 nautical miles that the course will take them, Delta Lloyd have etched into the leading boats and now occupy fourth spot just five miles behind the race leg leader, Puma Ocean Racing.
Freezing temperatures, up to 14 hours of darkness and mammoth seas face the crews as they tackle strong winds and heavy seas in what is considered to be the toughest leg in the race so far.