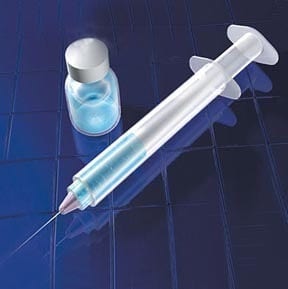 A PROMINENT Limerick doctor has shown generosity of heart by donating a substantial successful personal compensation claim to help prevent cervical cancer in young women.
And he has been involved in talks with pharmacists in the region to make the vaccine available at the cost price of 139 euro to non medical card holders.
Dr Richard O'Flaherty plans to use the money to purchase vaccines against the disease, which will then be available free of charge to his medical card holding patients.
Cervical cancer, which kills 73 Irish women annually, is known to be preventable by the administration of this vaccine.
The preventative drug is available to females between the ages of 10 and 16 and before they become sexually active. It offers a 99 per cent success rate against the two types of the Human Papilloma Virus (HPV) which are responsible for 70 per cent of cases of cervical cancer.
 For those who do not hold a medical card, the GP has also been in talks with a number of pharmacists in Limerick, who are willing to sell the vaccine at the cost price of 139 euro per vaccine, to anyone with a prescription. The vaccine, which is given in three doses, must then be administered by a doctor. He is also asking his fellow professionals to waive their standard fee for the administration of the vaccine
As a gesture of goodwill, pharmacists concerned have chosen not to profit from the sale of the vaccine Dr O'Flaherty is appealing to other pharmacists to do the same.
Now, the medic is setting up a fund to raise money to allow him to continue to purchase the vaccine, and administer it to those with a medical card for free.
Dr O'Flaherty says: "139 euro x 3 may not sound like much to pay to save a life, but to many it is just not feasible on their earnings. I appeal to those who can to make a donation towards the purchase of this vaccine, and to others in my profession, to play their part in preventing this avoidable disease".
The doctor is in the process of acquiring charitable status for the fund and a bank account to which donations can be made, is to be set up in the coming weeks.
He praised Fr Joe Young for his assistance and support in this initiative.
Dr O'Flaherty also confirmed that a committee is about to be set up to administer and organise the fund, in what he described as a huge humanitarian effort.
Those who wish to commit to the fund can contact Dr O'Flaherty, at his Cecil Street premises.