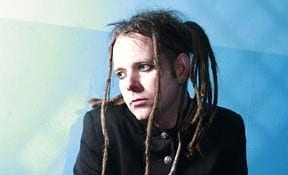 DUKE Special is due to release his third single Diggin' An Early Grave on March 6, taken form the critically acclaimed album I Never Thought This Day Would Come. A nationwide tour is following the single's release with a Limerick date at Dolan's on March 26.
In keeping with the dynamic and musically ambitious style of the Duke, the single is to be recorded live at London's infamous Metropolis Studio's as part of their 60th Anniversary celebrations of the 7" format.
A truly one-off experience, the process has been obsolete for over thirty years and this will be the first recording in this way since  Thelma Houston's I've Got the Music in Me. Duke Special and band have been invited to lay down four tracks including a version of the first ever 45rpm 7" vinyl disc Texarkarna Baby by country and western singer Eddie Arnold, which was issued by RCA in the USA in 1949. Chuck Berry's You Can't Catch Me and new Duke Special track Monsters In The Dust will also be recorded in front of a select live audience.
The four tracks will only be available to buy at Duke Special live performances and from the Duke Special website.  The tour will feature Duke Special and percussionist extraordinaire Chip Bailey. In other Duke news the new album I Never Thought This Day Would Come will release in the UK on the Universal Classics & Jazz label in Spring 2009.
Duke Special will perform shows with BellX1 in America in March and supports Snow Patrol at their Belfast Odyssey extravaganza March before kicking off his own nationwide tour on March 24. I Never Thought This Day Would Come, featuring the new single 'Diggin' An Early Grave' and hit single 'Sweet Sweet Kisses' is out now on Universal Music Ireland.