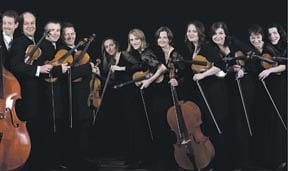 YEARS of experience of the Irish Chamber Orchestra's performance of Handel's Messiah (in UCH on Friday December 18) indicates another sell-out event.
Since the Irish Chamber Orchestra's first performance at University Concert Hall in 1996, Messiah has seen the orchestra form a "fruitful association" with the National Chamber Choir, the 17-strong choir that includes some of the country's finest voices. 
The Irish Chamber Orchestra is passionate in its promotion of exciting young international talent, says PRO Charlotte Eglinton: "This year a host of renowned Irish singers perform under the able baton of one of Britain's most versatile young conductors, Jonathan Cohen.   A conductor, cellist and keyboardist, with a wide ranging experience of music from baroque to contemporary, Jonathan is in increasing demand for concerts and festivals throughout Europe".
The Irish soloists drawn from the international stage for December 18 include Sinead Campbell (soprano), Martha Bredin (mezzo), Eamonn Mulhall (tenor) and Limerick's Owen Gilhooly (bass).
Handel's Messiah is one of the most loved epic choral works in the world.
"Though Handel contributed to every genre then current and was one of the great composers of Italian opera, this one piece has cemented his reputation in the modern mind and has become an annual ritual for an untold number of concertgoers," says the Plassey based orchestra. 
See details of this festive celebration on www.irishchamberorchestra.com and you can book at concert hall box office.