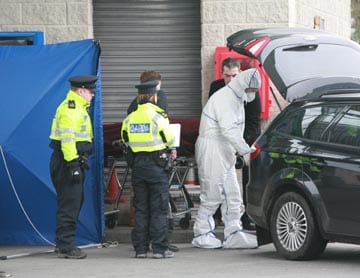 HAVING previously described the State's case against 29-year-old John Coughlan, Moyross, charged with the murder of Daniel Treacy, as "a farce," solicitor Sarah Ryan, was again having difficulties understanding their position at the District Court last Thursday.
She said it was "nonsense," that the State had six weeks without progress in the case.
Her client, John Coughlan of Pineview Gardens, Moyross, was charged with the murder of Daniel Treacy at the Topaz Petrol station on the Ennis Road, Caherdavin, on February 22 last.
Judge Tom O'Donnell had previously canvassed for some "concrete evidence on behalf of the State" to be furnished as to their position regarding the murder charge.
Inspector Seamus Ruane said that the book of evidence was not ready and sought a two week remand.
 Inspector Ruane said that "extensive work was done regarding this case and that without fail, the book would be produced on June 10".
He added that on March 1, the accused was charged with murder and remanded in custody, and the directions of the DPP were obtained on April 25. On May 13 last, clarification was sought, and that on May 18, the file was sent to the DPP.
"The case for the State contains 160 statements over a number of volumes due to the extensive amount of work done. Gardai conducted 37 interviews, extensive searches in Limerick city, county and Kerry".
He said that State would provide "155 exhibits, including 53 CCTV exhibits".
Forensic evidence would also be provided together with finger print data, DNA samples and ballistic reports.
"Therefore", the Inspector commented, "I am seeking a two week remand to produce the book of evidence".
Sarah Ryan said that her client, present in court, would consent to a two week remand but that the case should be marked peremptory against the State.
"I am having great difficulty in understanding their position. It's nonsense – the State have had six weeks out of my client".
Judge O'Donnell noted the positions of both sides and adjourned until June 10, marking the case peremptory against the State.