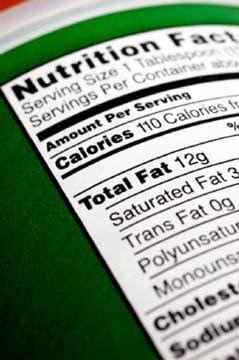 LAST week, some 40 Irish food firms have lodged health claims with the EU, according to the Food Safety Authority of Ireland (FSAI).
All approved claims have undergone a rigorous scientific assessment by the European Food Safety Authority, to safeguard consumers against being misled by exaggerated or false nutrition and health claims.
The FSAI have also launched a new guidance document, to assist small food businesses who do not have access to experts in nutrition and food law, on the use of these claims.
Prof Alan Reilly, Chief Executive, FSAI stated that once a claim is authorised, it can be used on products that can be distributed in all 27 countries that make up the EU – offering significant prospects for Irish food businesses and access to a pool of some 50 million consumers.
"The ultimate objective of this regulation is to protect consumers from being misled by false health claims on food and food supplements, and to ensure that any approved claims are scientifically proven and reliable. Claims that exaggerate a food's expected health benefit or are not adequately substantiated will no longer be permitted. To date, some 38 claims have been rejected and products are not permitted to continue bearing these specific claims. Examples of such rejected claims include a chocolate include a chocolate that helps you to grow and a black tea that helps focus attention," Prof Reilly said.
However, the seminar also heard that it will be some time before all false claims are removed from the market. This is due to the unprecedented number of general health claims that were submitted by the industry across the EU for assessment. General claims are all claims, excluding claims that relate to disease risk reduction or children's health and development.