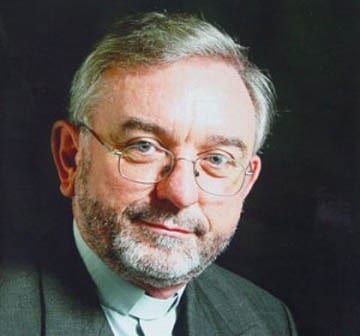 THE new Bishop of Killaloe, Dr Kieran O'Reilly, was installed this Sunday, August 29, at a ceremony in St. Peter and Paul Cathedral in Ennis.
An invited audience of 1,800 guests looked on as the Cork man took up his position, succeeding former Bishop Willie Walsh who retired last year. Congratulating the new Bishop, Mayor of Clare Cllr Christy Curtin, said that he had every confidence that the appointment was a popular one among people of the diocese.
"I now that he has already met with the priests, people and religious of the Diocese to listen to them and to learn.
"I have every confidence that he will minister to his flock with compassion and relate to the hopes and fears of ordinary people in the Diocese, just as his predecessor did".
Mayor Curtin thanked Dr Willie Walsh and wished him well in his retirement, saying that his work was "recognised and appreciated by senior members of the Catholic Church in Ireland and further afield.
Bishop O'Reilly was ordained as a priest for the Society of African Missions (SMA) in 1977.
He is the eldest of five children, born in Cork city where he was educated, before attending St. Patrick's College in Maynooth where he completed a Bachelor of Divinity and a Diploma in Mission Studies.
He worked in Liberia for a period and became a lecturer in Sacred Scripture in Nigeria from 1984 to 1989.
Dr O'Reilly was elected as Superior General of the Society of African Missions in 2001, a position he held for six years.