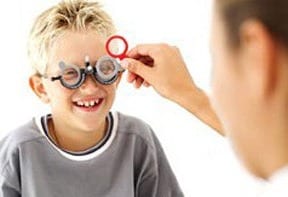 OPTOMETRISTS are encouraging parents and teachers to take their children for a special eye test as part of its Bright Eyes For Back to School campaign which runs from September 6-11.   
The campaign by the Association of Optometrists (AOI) includes a special eye test its members are offering for young children to help detect any sight problems early,
which enables the best treatment options.
Proper levels of eye care can help prevent vision problems which can affect a child throughout their life.