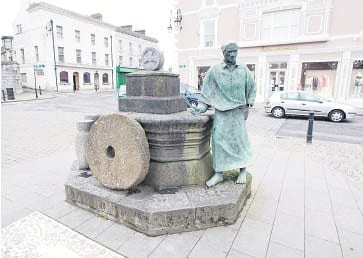 A LIMERICK business man has been forced to close his shop doors for the last time and emigrate as the business can not support his family. Newcastlewest man, Declan Murphy has been forced to close Murphy and Son Menswear in the west Limerick town after it had traded there for 121 years. Now, as the economic status continues to bite, Declan, the father of three, has been forced to emigrate to Australia and turn away from the shop that opened in 1889. 
CHARITIES catering for the elderly have reported a sharp increase in the use of its services but a decline in public donations. With on average a 150 percent increase in demand for services, some charities say that they are catering for over 200 calls per month and add that the small staff but large group of volunteers are being stretched and as they require more volunteers this is hindered through the lack of resources for training. ALONE, the Dublin based charity, say they cater for over 90 places in accommodation in the capital, but this increase in demand across the country is being felt by similar organisations. The Mid West region has also seen a large increase in many services of a similar nature and they are calling for more support from government to help.
—–
THE body of Irish boxer Darren Sutherland has been exhumed from a cemetery in Navan County Meath. The boxer was found dead in his London apartment almost a year ago on September 14, 2009. Darren's family have requested a second postmortem to be carried out. Darren won bronze in the 2008 Beijing Olympics and shortly after turned professional after his success.