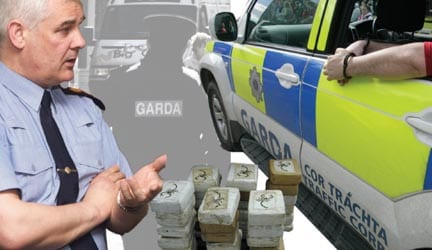 INCIDENTS of crime against the person, criminal damage, public order and drugs offences in Limerick increased in the months from September to November when compared to the same period last year. However, property crime decreased and traffic offences and collisions were down significantly. The figures were revealed in a report presented by Chief Supt of the Limerick Garda Division David Sheahan,
who said that incidents of non-aggravated burglary had increased from 349 to 353 this year, though aggravated burglary saw a significant decrease of 60%, from five to two cases.
"One burglary is one too many, but all other property crime figures are going in the right direction," he added.
The theft or unauthorised taking of a vehicle saw an increase of 13%, from 175 incidents in the three month period last year to 197 for the same time bracket this year, while robbery from a person went up by 17%.
However, incidents of possession of interference with or theft from a vehicle, theft from a shop and handling or possession of stolen property all decreased in the period, resulting in a 1% reduction in overall property crime.
The tragedy in Newcastle West this November meant four lives were lost to murder in the three month period this year, compared with none last year.
Rape of a male or female increased from six incidents to eight, though sexual assault fell by 24%.
Minor assaults increased by 12%, while harassment offences, menacing phone calls and the abandonment or neglect of a child all decreased, with no incidents recorded of the latter.
Public order, drunkenness and criminal damage all saw a minor increase in figures, though crimes of arson fell.
Figures for the cultivation of and possession for sale and supply of drugs were up, as were incidents of drugs for personal use.
Discharges of a firearm and possession of a firearm both fell by 67%, though possession of other weapons increased.
On the positive side, incidents of traffic collisions, both fatal and non-serious, decreased by 32%.
"The number of fatal collisions was down from five to four in the three months and down seven in the year, while drink driving was down considerably. Awareness is out there and the message is being received loud and clear," said Chief Supt Sheahan.
"We have been distributing Christmas cards spreading the message of road safety and there are discounts available on handsfree kits for mobile phone users".
The four fatal traffic collisions in the period occurred on September 12 at Garryduff, Newcastle West, when three men lost their lives, a motorcyclist died in Castletroy on October 16, a fifth person died at Ballymurragh, Newcastle West, on October 17, while the most recent fatal road accident happened on November 26, when one man died at Ballyfroota, Ballylanders.