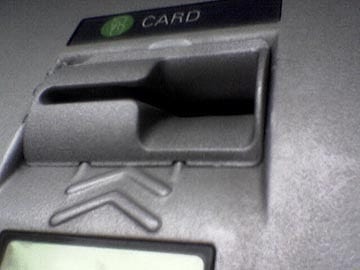 A MOLDOVAN national, with an Irish passport and resident here for nine years, failed to meet the conditions of his bail set at the High Court in connection with a major credit card fraud operation uncovered at a house in Rhebogue earlier this month. Vitalii Pascari, with an address at River Road, Rhebogue, Limerick, was arrested and charged in relation to the international operation after gardai seized a "substantial amount of equipment" used for skimming credit and laser cards.
Inspector Derek Smart told the court that due the nature of the charges and together with the amount of technical information required to complete the file, he would be seeking a one month adjournment.
Pascari, through his solicitor, Muiris Gavin, made an application to the High Court last week to appeal the original denial of bail where it was granted pending the approval of an independent surety of €15,000, €3,000 of which had to be lodged prior to his release.
Garda were alerted after a freight consignment containing the devices was discovered at a major entry port to the country, and 33-year-old Vitalii Pascari appeared for a third time last week at the court.
The court had heard that the State had seized a bank account with over €16,000 in the name of the accused, and an investigation as to any other assets belonging to Pascari had revealed that the account was all that was in his possession.
Solicitor Muiris Gavin was appointed as legal aid for the accused man, after he was originally refused bail and remanded in custody.
Pascari has been charged with eight offences under the Theft and Fraud Offences Act.
Gardai discovered the "skimming" devices, as well as a workshop used for the manufacture and distribution of fraudulent credit cards.
The devices were similar to those previously placed on ATM machines
Pascari was subsequently arrested and charged in connection with the fraud, after what Garda Brendan Stokes, noted as being a lengthy surveillance operation involving customs officers and a number of gardai.
Gardai have alleged that the workshop was used to make false laser, visa and gift cards, and it is claimed to be part of an international organisation.
The Garda Bureau of Fraud, as well as Interpol, have been offering their assistance as investigations continue into this operation, which was described as well financed and well organised.
Pascari was further remanded in custody, with consent to bail, until April 13 next, to appear via video link from Limerick Prison.