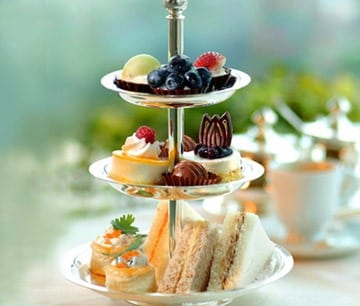 AFTERNOON tea has been a speciality at London's famous Dorchester Hotel for generations-now it is coming to Limerick, to the Savoy Hotel. It was revealed this week that the Afternoon Tea chef from The Dorchester is doing a residency at The Savoy in November.  Said Savoy manager, Ronan Brannigan:   "Our existing Afternoon Tea menu is a major attraction, and we are all looking forward to what should be a very special week in November".
In another development, the Market Square Brasserie has taken over the kitchen at the first floor lounge at The Savoy Hotel.  
The move sees a new direction for the lounge with an emphasis on locally sourced organic ingredients given an Italian twist, but regular patrons are assured the existing menu will continue to operate.
The ground floor restaurant at the Savoy is to become an ultra private venue to provide exclusive full restaurant environment for corporate and leisure clients.