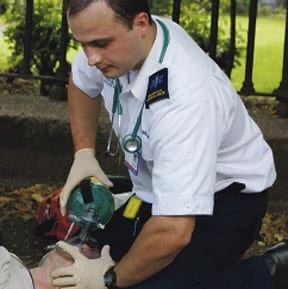 MEDICALL Ambulance Training Institute is enrolling for its popular EMT Course for August 2012 Programme in Limerick. The Institute is a Pre-Hospital Emergency Care Council (PHECC) recognised Training Institution; PHECC is the governing body for pre-hospital care in Ireland. Each member of the faculty is a professionally registered tutor with experience in Pre-Hospital Emergency Care. Commencing on Saturday August 25, the programme will be delivered over 9 weekends as follows:
Sign up for the weekly Limerick Post newsletter
Week 1. August 25th – 26th
Week 2. September 1st – 2nd
Week 3 September 8th – 9th
Week 4. September 15th – 16th
Week 5. September 22nd – 23rd
Week 6. September 29th – 30th
Week 7. October 6th – 7th
Week 8. October 13th – 14th
This course is directed at people looking to enter the ambulance services. The skills learned would be of great benefit to anyone practising pre-hospital emergency care in a retained or full time fire service, or even a mountain rescue role.
Medicall's course features 120 classroom hours plus 40 hours of clinical placements. Medicall Ambulance Training is the only PHECC accredited Training Institution that can place students on its own fleet of emergency ambulances to provide quality patient contact time for all students.
Completion of the course qualifies successful candidates to undertake the State Exams at Emergency Medical Technology level and, if successful, to join the Professional Register.
Fees of €2,300, include all course material and initial examination fees. You can visit website www.medicall.ie or why not speak to a training adviser on (01) 4966122? Email [email protected] or join facebook.