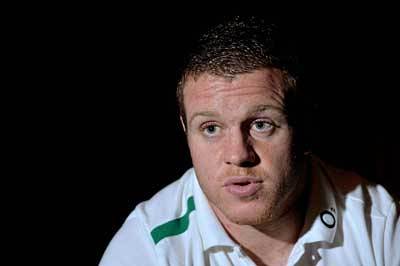 IRELAND prepare to take on Fiji tomorrow in Thomond Park, in week two of the Guinness Autumn International series. Ahead of the game, Limerick native and Leinster hooker Sean Cronin looks ahead to the fixture as well as commenting on his "healthy" rivalry with Richard Strauss.
Cronin on missing O'Connell, O'Driscoll, Best, Ferris etc,
"Yeah there's no doubt  about replacing those players, they wouldd be a massive loss to any squad. With Brian, Rory and Pauly dropping out last week we were looking at the point of fact that its time that players stood up and build a new legacy from here moving forward. That was one of the main driving factors last week. We were a bit unlucky at the weekend. Maybe in the second half things didn't go too well. That's been the main driving point as well this week. It's time now for guys to stand up fellas to come in. We have some massive shoes to fill.
Cronin on Richardt Strauss and being in and out of the team
"Its been that way for the last 15, 16 months since I moved to Leinster. I had a really good battle with Richardt last year and it's carried on now that he has qualified for Ireland. It's a good battle to have and it's great to have competition. That's the kind of thing that drives you on. He got his shot last week and I'm getting mine this week, I'm looking at it that it's a test match in everything but name, were looking at it as a really good opportunity a chance for me to put my best foot forward for selection next year. When I got my chance last year I thought I was giving the coaches some serious headaches and some of the calls weren't going my way. Some little bits have been frustrating because its been pretty stop start, but I'm looking forward to Saturday and trying to put on a performance. I think it's a healthy rivalry because we work day in day out at Leinster. I don't like to give an inch, he doesn't like to give an inch, training and scrimmaging sessions can be interesting sometimes, I didn't get the nod for some big games last year and that spurred me on. I like to think I can bring some sort of a leadership role, particularly when it comes to scrum time and try and lead a few of the guys out there. It could be a crucial area in the game at the weekend and we need to make sure we get some change out of Fiji there.
Cronin on the game this weekend not being a full international
"Look it would be great to get a cap but were looking at it as if it's a test match in everything but name. I think some guys are getting a great opportunity, there going to be playing in a near to full house in Thomond park, a great place to play and putting on that green shirt. Im looking forward to putting the number 2 shirt on my back and putting in the best performance I can in a green shirt and I'm sure their going out to do the same.
Cronin on advice from Declan Kidney
"One of Declan's main things is that you need to do (on Saturday) what you do week in week out. He doesn't give me boxes to tick because I don't respond well to it. He tells me do what I've been doing for my club is what got me here in the first place so I'm going to keep doing what I'm doing.
Cronin on having experience of Donncha O'Callaghan in the side
"That's going to be massive on Saturday, Donncha has a lot of experience for club and country and he's helping Dan Tuohy along. The combinations are going to be interesting on Saturday. I think they've been gelling well. Dan and I have been getting together to  discuss options come lineout time, so we think we have everything nailed and were looking to get it right come Saturday.
Tickets are still available for the game tomorrow from www.ticketmaster.ie and from Thomond Park stadium. Children are free once accompanied by an adult.