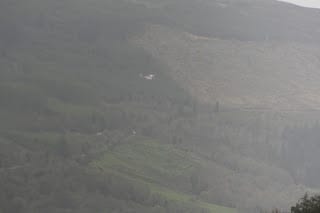 THE TWIN towns of Killaloe and Ballina will be staring on the small screen shortly as  RTE's Local Heroes screens the fun and games which were filmed there. The midwest towns will be the subject of an episode of RTE 1′s Local Heroes on Wednesday May 8 at 8.30pm. It's part of a new series of Local Heroes that will showcase six areas around the country and Killaloe Ballina is first off the ranks.
In order to attract visitors to the beautiful twin towns of Killaloe and Ballina in the off season, local businesses in Killaloe and Ballina started working together as a collective group to market the area as the perfect place to holiday. As part of this effort, the Ballina Killaloe Business Association applied to take part in the RTE TV programme Local Heroes last December in an effort to profile the area nationwide. The TV program hosted by Joe Duffy is all about meeting individuals who are doing or plan to do something visionary to create jobs in their local communities.
Said Mariam O'Donovan, Chairperson of Ballina Killaloe Business Association, says "We couldn't believe the amount of filming that had to take place to get a 30 minute program. A  huge effort went into the 70 plus hours of filming that took place and all the businesses involved can't wait to see the program".
The Association decided that the brand for the area would be Love Killaloe Ballina and have there is now a new landing page www.lovekillaloe.ie.The association launched the  love weekend event on March 23 and the finale can be seen in the program where they even got a couple on their wedding day to take part in their inaugural "Tug of Love".
The twin towns are now holding "Love Weekends" on the third weekend of every month and the next are on Saturday May 18 and Sunday May 19.
via Love Killaloe, actually (309) | Limerick Post Newswrite.