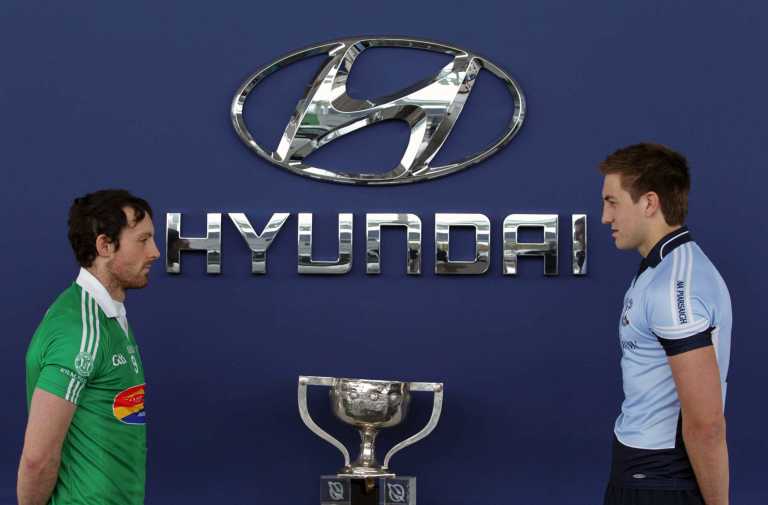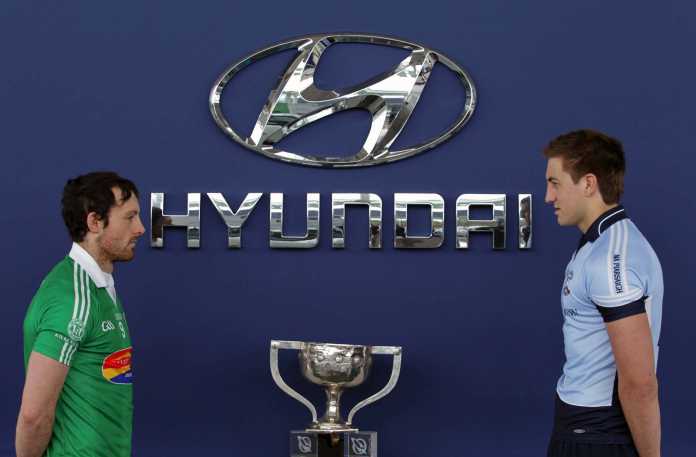 Paudie O'Brien of County Champions Kilmallock and James O'Brien of Na Piarsaigh sat down with PostSport this week to talk about the upcoming Hyundai Limerick Motor Centre Senior Hurling Championship. Let's get straight to it.
First up,  James O'Brien of Na Piarsaigh
A new championship. Are you looking forward to it?
Yeah looking forward to it now. Hopefully we can make amends on last year. We were poor enough on our own standards from last year. We'll be much more prepared this year and hopefully we'll be able to get a reflection on our performance on the day.
How does it feel going from winning it in 2011 to being a bit flat last year?
It was hard to get going. We took a small bit of a break after the Loughgiel match in the semi-final and it never really got going. We were hampered with a few injuries and people were away and we had lads on the county team so it was very hard to get everything going. We went through the league part of it and we were hoping that we get the ball rolling again come the knockout stage but unfortunately we just fell flat on the day last year.
Nice handy start this year against Granagh-Ballingarry…(joking)
There's no handy starts in this, I can tell you! It's going to be a tough enough match again just because it's the first round of the championship and our group is a very, very tough group. If you lose the first match you're immediately on the back foot and there's four very equal teams in that so we're hoping to try and get the win on Sunday and hopefully build on that then.
This year is going to be different in terms of relegation and all of that with the Premier intermediate underneath next year. I presume you're probably looking at the big prize altogether as opposed to worrying about the relegation side of it but it makes for a very entertaining championship.
Yeah it does. Everyone's going to be out hell for leather from the word go. No club is going to want to lose their first match or be anywhere near a sniff of relegation. That's the worst thing for every club. That's the horrible thing for them but hopefully if you just get over the first match that will be the main thing for most teams and after that they'll just hope to get through the group.
As a player is it a bit frustrating the way championship is set up? You'll play a round now and you mightn't play another round, we don't know when it will be played given Limerick's progress and hopefully it goes on long into the summer. Does that take away from the championship a bit as a player?
It can be, all right, because the main thing about hurling is that you want to be playing matches, playing competitive matches as much as possible. On the fixtures I think we have an eight-week break between the match in June and the match in August. You don't want to be waiting around for championship matches; you want to be playing as many matches as possible because there's only so much you can do in training and challenge matches. Nothing beats a proper championship match.
You're out looking for that trophy beside you back again?
Yeah that will be the goal this year. We've a lot of competition to get through before we think about that. It's going to be a tough season ahead of us this year and there's plenty of competition out there, especially with Kilmallock going strong as well and Adare, Patrickswell, there's all these teams coming in and there's going to be the teams coming up as well. Ballybrown are only after coming up and they're not going to want to go down again. There's going to be fierce competition.
In terms of how preparations have been going injury-wise, you have a good few lads on the county panel. Does that affect it?
It has, sort of. We have six lads on the county panel this year and they're all leaders of our team. It's hard enough going; the 21s are back to us now after winning their county championship a couple of weeks ago so hopefully things are coming right at this stage and hopefully we'll get the performance on Sunday.
Do you speak to those young lads coming into the panel for their first year about what's expected of them to win a county title because you know what it takes?
Yeah you have to. A lot of them have a lot of experience from underage as well. It's a big difference to what it was like when we were coming up underage. We didn't have the winning mentality that they have now. A lot of them are on the backbone of under 16, minor and under 21 championships so they're up there and they're well able to look after themselves but if they need any bit of advice we're able to bring them along with us and they'll be teaching us as we go along too.
You've just spoken about the change over the last couple of years.
What is it like now to be in the Na Piarsaigh team that almost has a target on its back, that most teams in the county would like to beat because they know if they beat Na Piarsaigh they'll be there or thereabouts?
It's a strange one, all right. In the first couple of years playing senior it was a huge change because now people want to beat you ever since we won the county championship and Munster. Especially last year you could see it, everyone wants to beat the number one contenders and that's going to be the goal. If you want to play against the best players or the best teams in the county, you want to beat them  and it's the same with ourselves. If we're going out when we play Kilmallock and the other good teams in the county we want to try and beat them much the same as they're going to try and beat us.
And Paudie,
Coming back as reigning champions, how has the last year been as champions?
It's been grand really. After we won it last year we lost the game to Thurles and we closed the book on it. We got back training early this year and we're just looking to get over Sunday night and get the first game up on the board.
Hospital/Herbertstown up first, won't be an easy start for you, will it?
With four teams going down there's nothing easy and there's never anything easy in championship. It's a local rivalry match and Hospital/Herbertstown will be well tuned, well coached and ready to go. They'll be looking to take a scalp so we'll have to be ready for it.
Bruff the venue for it. You know it well…
Bruff is always the venue for it; it's like a home ground and there'll be no excuses for us.
How has pre-season been going for you?
It's gone great. We've been lucky to have Tony and all the same lads, the same backroom team back. We've two or three from last year gone abroad but we've a lot of young lads coming on and stepping up now. Everyone is fine tuned and we've no real injuries. We're really looking forward to it.
Paudie O'Dwyer probably the most high profile of all of them that have left the club?
He's been an unreal servant for Kilmallock. He's been playing senior hurling since about 16 years of age and it's sad that fellas have to go abroad for work but that's the climate that we're in. We've won enough underage for lads to come on and step up and that's what we'll be looking for on Sunday.
How important is it that this underage success translates to senior because we've seen it with Limerick where it hasn't so far. You've won a lot of minors and under 21s so is it important?
It's essential really. It's a different kettle of fish. From 21s and minor it's a big step up to senior hurling and a lot of the lads who are under 21s have played about four or five years of senior hurling, so it's important for them to step up and let the older lads go off into the sunset!
Looking forward to championship in general, it's going to be wide open this year. We say that every year with the hurling but this year in particular. Na Piarsaigh want their title back and you don't want to give it back obviously.
No, and you've Adare who were unbelievably unlucky. There was only a puck of a ball in the county final last year. There's great teams in it and there's teams fighting for survival so we're under no illusions.
Just a word on inter-county, how are things going for you? (June 9 against Tipperary)
It was a good game but we're going well. We're training hard and everyone's in good nick. Going back to the club will refresh everyone and we'll go back then next week and we'll have a good game against Kilkenny. It will be all steam ahead then for the Gaelic Grounds.
It's good to get back to the club, isn't it, and good, hard competitive games for everybody?
Yeah it is. You go up there and you're back hurling with your friends. You're back up in the field where you grew up in. It is refreshing and we really enjoy training. With Tony you puck around 1,000 balls every Tuesday night so you really do enjoy it. I'm looking forward to it.
You're talking about your friends in Kilmallock, you're lucky enough to wear green for Limerick as well. What's it like for the lads that don't have these big breaks? How difficult is it?
It's tough. It's hard for the GAA to address it. We'll have this game and depending on the Tipp match when are lads going to play another game? Then you've young lads who are in college. It's very hard for them not to go abroad but we're very lucky to have a great motivator in Tony. He works the boys very hard and every single time they come up training they're delighted to be there.
Is there a case to be made for some kind of alternative competition for those weeks that the lads could play in?
There has to be something. Whatever about people going abroad and having to work and start a new life, that's going to happen anyway, but for lads that are in college, the chances to go abroad for J1 to hurl abroad, it's very hard for them when they're not involved in county teams. Then again it's up to ourselves. We're lucky enough that lads want to hurl for Kilmallock. At this moment in time we're happy enough.
Did you watch the league final? Did it whet the appetite?
It did. I think it was a very good move by the GAA to have it at Nowlan Park . I think it's something they should be looking at to be done more often because the atmosphere looked electric. Tipp and Kilkenny both looked very sharp but all the talk will be Tipp and Kilkenny now. We're going under the radar and we're training hard. We'll be tipping away and we'll be looking to take a scalp as well.