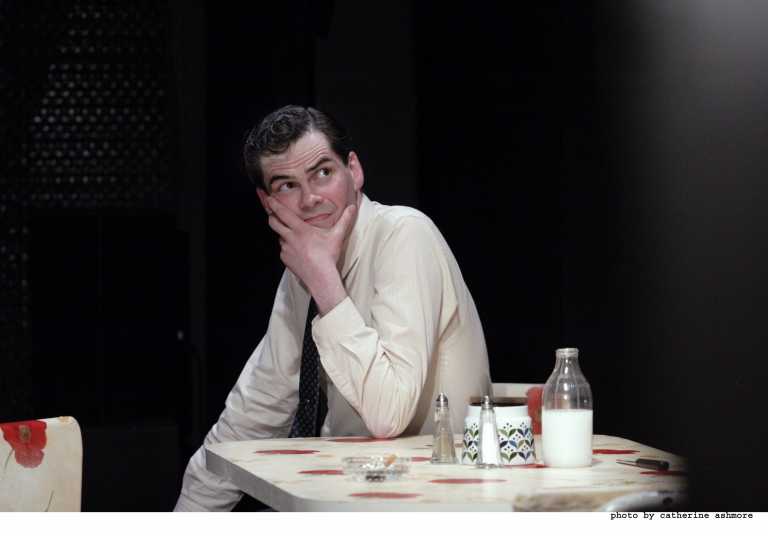 DRUID'S relationship of three decades with Tom Murphy is the bedrock for acclaimed productions coming to Lime Tree Theatre, June 18 to 22. DruidMurphy is the production company behind 'Conversations on a Homecoming' (1985) and 'Whistle in the Dark' (1961), and there are co-producers to this juggernaut that has played to 30,000+ already.
Interest is such that the tour is scheduled for 11 weeks. The New York Times, The Financial Times, the Daily Telegraph and The Irish Times have raved about the shows, seamed as they are with issues of migration, alienation, family thuggery and collapse. There is also consolation of romance – idealised or real, national or notional.
The original Druid, directed then as now by Garry Hynes, forged its name in a back lane space the size of an oven with Murphy and Martin McDonagh plays in the 1980s. Hynes went on to direct at The Abbey Theatre, at the Royal Court in London and fought, when only the play was sought, not her actors, to take her loyal Druid unit to off Broadway and then Broadway.
For 'The Beauty Queen of Leenane' in New York for a year, 1995, Garry Hynes became the first female director to win a Tony Award.
Today, Hynes and actors Marie Mullen and Maelíosa Stafford, who graced the original productions, lead the cast of 11. More names on board include  Gavin Drea ('Love/ Hate'), Garrett Lombard ('Pure Mule', 'Alexander') Rory Nolan and Marty Rea.
Sell out houses for Lime Tree Theatre over these five nights of mid-Summer are guaranteed so get in gear; 2pm and 8pm shows on Saturday June 22.  Www.limetreetheatre.ie
Picture: Marty Rea as Michael in 'A Whistle in the Dark'; Druid first staged this in 1987 in Druid Lane Theatre, Galway