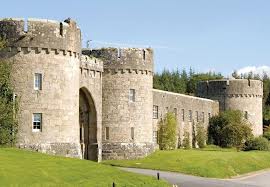 GLENSTAL Abbey is the best school in the country, according to an extensive survey of Ireland's secondary schools published in The Sunday Times last weekend.
The 182-pupil fee-paying boys' school in Murroe saw an average of 93.3 per cent of its graduates progress to university in 2010, 2011 and 2012.
Laurel Hill Colaiste FCJ on the South Circular Road ranked second place in the national poll. The Irish-speaking girls' school have sent an average of 86 per cent of their students on to university over the past three years.
Girls and Irish-speaking schools outside the Gaeltacht, in general, outperformed other types of schools. While fee-paying schools did well, the survey found that many free schools provided just as good an education.
Clusters of excellent schools were found in Cork, Kerry, Limerick, Galway and south Dublin.  Other counties, such as Carlow, Meath and Offaly, had relatively poor progression to university.
The Sunday Times Parent Power schools' survey ranked all 723 secondary schools in the republic on progression to universities in Ireland, Northern Ireland and the UK, using an average of the past three Leaving Certificate classes – 2010, 2011 and 2012.