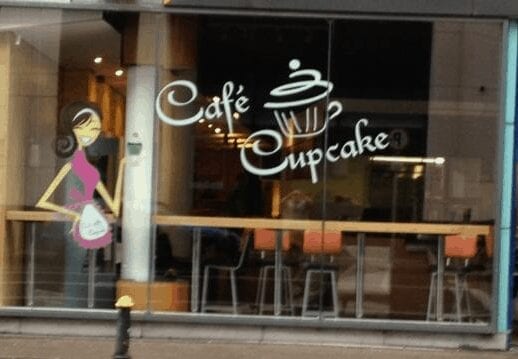 A CAFÉ on Henry Street has been nominated for a national award by the Restaurants Association of Ireland.
Café Cupcake, which opened as recently as August 2012, was shortlisted among just eight nominees across Ireland for Best Café in the Irish Restaurant Awards 2013.
Proprietor Tim Clements was overjoyed with the nomination, explaining that such a status does not come easily.
He said: "The achievement is really quite high as it's between everybody within the Restaurants Association of Ireland. You have to be nominated by somebody first and after that it is a mystery shopper.
"Somebody comes out and they eat, drink and take in the atmosphere. It's great to be voted into the top eight of the country. It means a lot."
Café Cupcake produces almost all of its food in-house, a quality that, according to Tim, makes it such a popular place to eat.
He added that this dedication to self-production has struck a chord with the public, with a loyal customer base now dining regularly at the Henry Street venue.
"We're very much about cooking everything here, there is so little bought-in product. Everything is home made, from the cupcakes to the chicken dishes. We cook our own chicken for the sandwiches.
"There's no processed food and it shows with our price structure as well that people are deciding to come away from groups and are supporting local, small, independent businesses.
"We have a good, loyal base of customers and people are starting to come back more and more now. They're walking down from the other end of town to come here for afternoon tea."
Café Cupcake is the only Limerick-based enterprise shortlisted for the Best Café award and Tim is confident that the prestige garnered by the nomination will be reflected in increased business.
"I certainly hope [it will generate more business]. It would be great if that's what it would generate, so that other people will come in and experience what somebody must have experienced in the first place to have got through to the point where we are."