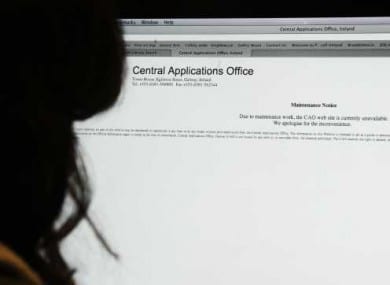 Limerick Institute of Technology (LIT) president, Dr Maria Hinfelaar says that employment prospects for this year's leaving certificate students will have vastly improved by the time they graduate – but only if they make the right course choice now.
Dr Hinfelaar said that with exams finished or nearing an end, the next two weeks will be critical for thousands of students across Limerick region, with the deadline for Central Applications Office (CAO) Change of Mind just a fortnight from today.
To assist students who are still undecided, LIT will operate a CAO Advice Helpdesk from Monday, July 17 to July 1, CAO deadline day.  Students, who need help or advice on any aspect of their choice can contact the helpdesk via email (LITforMe@lit.ie) and they will be given information about any of the LIT courses or student support services, general advice on how they should look to make their choices and specific assistance with the CAO process.
The helpdesk service will culminate with an advice day on campus on Wednesday, June 26.  Leaving certificate students will be given an opportunity to come to the campus, view the facilities and meet the LIT staff relevant to their queries. The LIT career officer will be available for one-to-one sessions.  Appointments are to be made through the helpdesk email LITforMe@lit.ie as spaces are limited.
The LIT president said that while students should look to careers that suit their natural skillsets, certain disciplines need to be closely looked at because of their significant employment potential.
"Despite the economic challenges, Ireland still has one of the biggest gaps in Europe between skills and employers' needs" she said.
via Prospects brighter for Limerick students. | Limerick Post Newswrite.