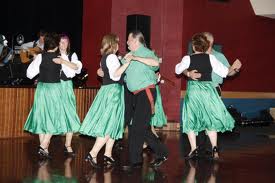 AN Italian doctor's chance discovery of the therapeutic effects of Irish set dancing will be the subject of an international Gathering event in East Clare next month.
Dr Daniel Volpe who is the Director of Neurological Rehabilitation at St. Raffaele Arcangelo Hospital in Venice will present his research work confirming the benefits of set dancing in the rehabilitative therapy for people with Parkinson's disease as part of the Feakle International Festival of Traditional Music (August 5 to 7).
The event will feature a series of lectures, workshops, set dancing, sean-nós dancing and a céilí. World renowned Irish traditional musicians Martin Hayes and Dennis Cahill will provide the musical accompaniment for a demonstration of Irish Dancing with Parkinson's disease patients from Italy and Ireland.
Event spokesperson Cllr Pat Hayes explained that during one of his regular visits to Clare to play with his traditional Irish music band, Dr Volpe watched as a man he recognised as suffering from Parkinson's disease walked into the room.
"He looked on in astonishment as the man who earlier had struggled to walk, took part in the festivities and set danced without any difficulty. He went on to conduct a study that found Irish dancing does indeed have positive effects for those suffering from Parkinson's disease.
"There will be worldwide interest in this event given the links Dr Volpe has with the Physiotherapy Departments of two major universities in Ireland and Australia. We are delighted to be hosting this unique event and have no doubt that it will focus in on the value of Irish music and dance," said Cllr Hayes.
For more information www.feaklefestival.ie.