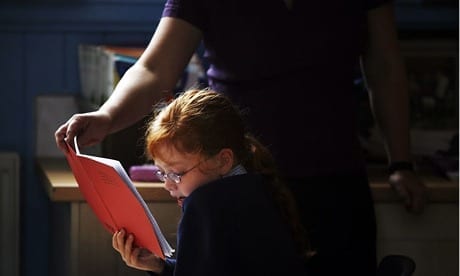 PARENTS of children attending a Limerick school have claimed that it is "elitist" and non inclusive for children with special needs.
However, the school principal has refuted the claims and said it is doing "its utmost for the students in all their needs".
The issue was highlighted when Education Minister Ruairi Quinn visited Colaiste Chiarain in Croom last May and was met by a number of protesting parents outside the school.
In letters to The Limerick Post, a number of the parents expressed concern that a number of children were being forced out of the school system.
One mother claimed that her son, who has ADHD and Asperger Syndrome, spent just three weeks in school since last September.
"The only reason given to me by the principal was that the school couldn't accommodate his medical or psychological needs".
The mother-of-three said the school was aware of his needs when they accepted him into the general school population.
"They were granted full resource hours and a Special Needs Assistant (SNA) for him, yet they claim that they can not look after him", she added.
She also claimed that a report was sent to Welfare officers at the National Education Welfare Board over her son's non-attendance at school.
"How can he be reported when he's not let attend school. My son is not suspended or expelled, just told to remain at home indefinitely until I find another school. This is being told to too many children who have social or intellectual needs or are not the right fit for the school."
The Limerick Post received over half a dozen letters and calls from parents claiming similar treatment of their children
Strongly refuting the claims, Colaiste Chiarain principal Noel Malone said the school had one of the most progressive and open enrolment policies in the region and focused on providing for the needs of every student.
"Unfortunately, I cannot discuss any specific child or case but, generally speaking, we haven't had any problems. We work with the National Education Welfare Board and provide school psychological assessment when needed.
"It's about finding the right place for people and not about the school of thought that suggests just because it's a local school 'then they can cater for everyone and everything possible'.
"At the moment we have four Special Needs Assistants (SNA) and we have been able to adequately cater for all students.
Mr Malone said that the secondary school is "noted as a recognised school, distinguished in how we manage and cater for children with special needs.
"As opposed to some others, we have a unique enrolment policy which is a complete and open policy that attracts a wide range of students.
Speaking about the special needs of some students and the declarations made at the time of enrolment, Mr Malone said "there is a wide range to our student population but in the past, we have found that some parents have lied about, or not disclosed as much, about their child's condition.
"However we treat each case very seriously and try to get the resources required. The student is always the priority. Next year, we will have our SNA allowance cut by 50 per cent so it is the maintenance of the child throughout the year that will be affected.
However, the young mother says that she is still in Limbo and the current impasse with Mr Malone means that she is still unable to advance her son's education.
via Parents claim special needs pupils treated unfairly (579) | Limerick Post Newswrite.