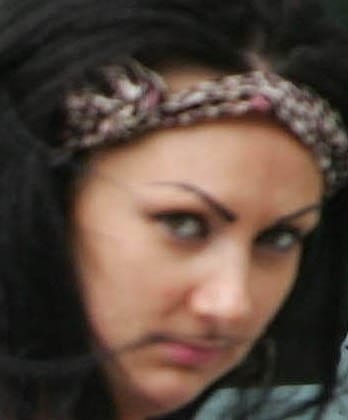 Andrew Carey
AS the woman whose "credible" evidence helped convict one of Limerick's most senior crime figures walked around Limerick on the same day that John Dundon was found guilty of the murder of Shane Geoghegan, reaction to the life sentence was to widely welcomed in a city deemed to be a much safer place.
26 year old April Collins is a mother of four children, three of which are with Dundon's brother Gerard. During a month-long murder trial she told a three judge non jury court of how she was present when John Dundon learned that Dublin gunman Barry Doyle shot Shane Geoghegan in a case of mistaken identity.
Once entrenched in the life of the Dundons and partner to Gerard for more than eight years, April Collins is now in a relationship with convicted Cratloe rapist Thomas O'Neill and the couple have one child together. Casting aside a life with the Dundons, April previously gave evidence at the Special Criminal Court against John and Wayne Dundon when they threatened to kill her for not bringing her three sons to see their father in prison.
John Dundon was given a five and half-year sentence for that conviction while Wayne was sentenced for threats made against her brother and father. He was also convicted of intimidating April and her mother Alice. April also testified against Barry Doyle and he was convicted of killing Shane in February 2012.
Last month, April was back before the same court and said that she and her family would have been killed if she told the gardai about the planned hit on Dundon's intended target.
John "Pitchfork" McNamara, who survived  previous attacks by others including being stabbed with a pitchfork in the back and shot in 2006, lived close to where the popular Garryowen rugby player had a home with his fiancée. Dundon outlined the movements of McNamara to Doyle and others, but the Dublin gunman shot the wrong man – five times.
Although still known to be living in Kilteragh, "Pitchfork", a known associate of the rival Collopy crime family, was not at his Dooradoyle home this week as the man who ordered him killed began a life term in prison.
This Tuesday, hours after the judges read from their 84 page ruling, April walked around the city and carried on with her life. Two unmarked Garda cars with four armed officers patrolled the area giving the young mother protection from any possible retaliation for her most recent evidence. The Collins sisters now have 24 hour protection and their every move is watched closely.
But she continues to live in fear and said that no one would like to lead the life she has under 24hr garda protection – "I dread these people,(the Dundons)" she said.
April Collins has refused offers to be relocated from her Ballinacurra Weston home but it is understood that the State offer still stands for both her and her children.