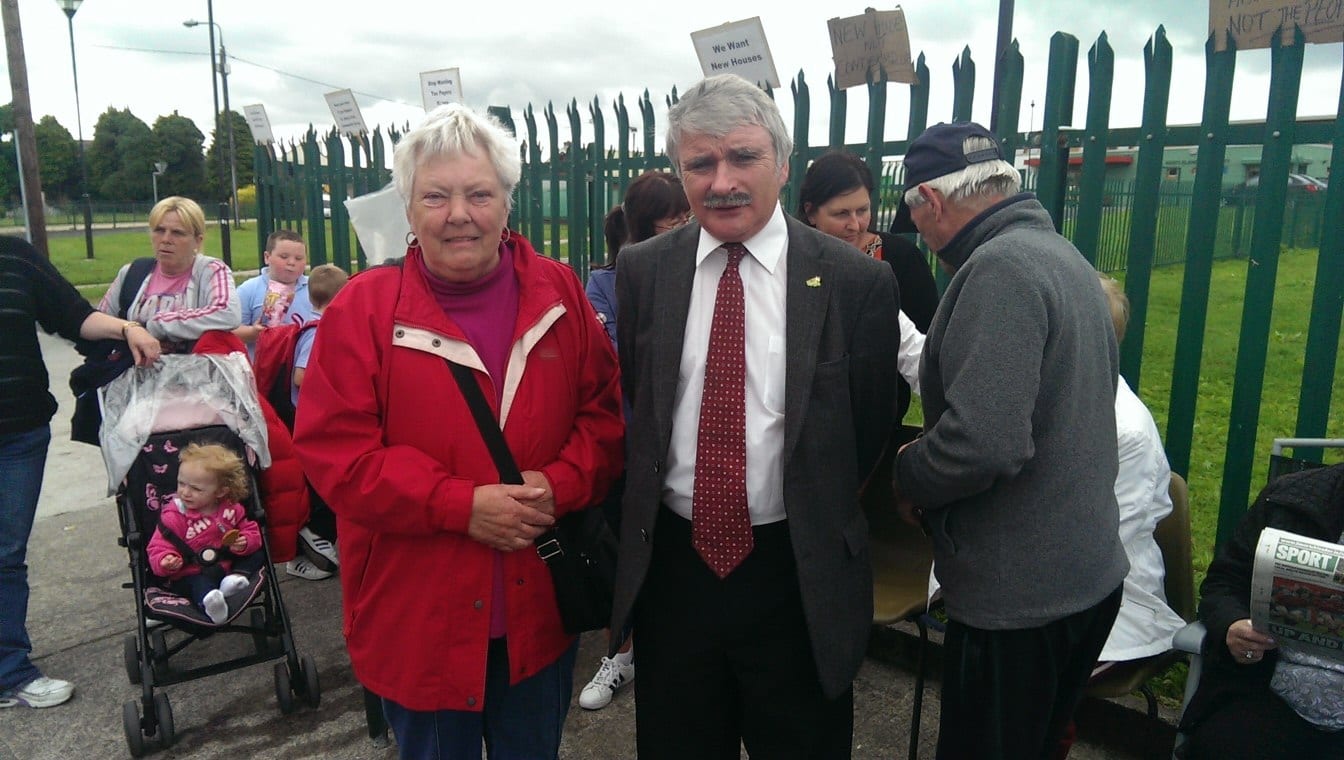 Andrew Carey
[email protected]
THE Minister for Housing, Jan O'Sullivan needs to get directly involved in resolving the dispute at St. Mary's Park, according to the former Minister for Defence, Willie O'Dea.
Fianna Fáil deputy, Willie O'Dea, said; "Minister Jan O'Sullivan is not alone a local TD for the residents of St. Mary's Park, but also the Minister for Housing with direct responsibility for the regeneration of St. Mary's Park. She has her own Priory Hall on her doorstep, as it cannot be forgotten that these houses were designated for demolition only a few short years ago, as they were deemed unsuitable for human habitation going forward.
"Having met with the residents on their protest at the entrance to St. Mary's Park, it is obvious that they are sick, sore and tired of being given the run-around by the Council. They were promised a key for a key under regeneration and now the Council are going to refurbish houses at significant cost that a few short years ago were only fit to be knocked.
"This week there is a meeting organised between the residents and the City Council and I'm calling on Jan O'Sullivan to attend this meeting and to use her role as Minister for Housing to bring a resolution to this dispute.