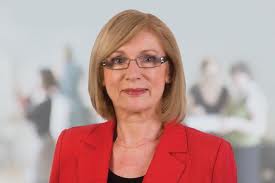 Andrew Carey
Minister of State, at the Department of Environment, Community and Local Government with special responsibility for Housing and Planning, Jan O'Sullivan has refuted the claims by a Limerick TD that she has not engaged with troubled residents in St Mary's Park over their dilapidated houses.
"It's a bit rich of Willie O'Dea to be jumping on board now as he served as a Minister here for three years and nothing happened."
Minister O'Sullivan comments came after Deputy O'Dea called on her to "intervene" in the issue.
Residents in the St Mary's Park, one of Limerick's regeneration areas, said that they are fed up with the lack of progress on the initiative.
The resident-led St Mary's Community Group, which had engaged for the past five years with the regeneration, resigned from the process last week.
A spokesperson for the group said that they have "been sitting around the table with Regeneration for five years and everything has changed again and again. We got frustrated this week and said we couldn't handle it any more. As a committee, we felt we were wasting our time going to meetings."
The residents have been offered to have their homes refurbished and repaired but not rebuilt.
Many of the houses never had central hearing and rising damp has rotted roofs, walls and floors.
A protest was staged and Deputy O'Dea called on Minister O'Sullivan to immediately take action to aid the residents.
However, the labour Minister said that she had met the residents last Monday and explained that a plan is to be launched by the end of the month.
"We have a focus and we have met with the residents and the plan will be put forward before the end of the month.
Limerick City Council said there was daily contact with residents and their representatives and that all residents were kept abreast of the changing situation and that resident views were being "considered".
"It is expected that a full Draft Implementation Plan for the five regeneration areas will be launched in the next six weeks," the statement said.
"We are aware that many families are living in difficult circumstances and continue to engage with those families to resolve their individual issues."
via Minister says plans ready for troubled regeneration residents (364) | Limerick Post Newswrite.