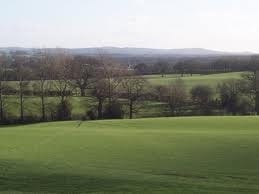 andrew@limerickpost.ie
ALLEGATIONS that industrial poisoning in areas of County Limerick were covered up in the mid-1990s should be investigated immediately, according to a barrister who has a farm in the locality.
Reports of serious animal and human health problems across 27 farms in Askeaton made national news almost 20 years ago and with the emergence of new evidence questioning the conclusions of an Environmental Protection Agency (EPA) report into the complaints, calls are now being made for the matter to be reexamined.
Barrister Emmett O'Brien, who is a member of the Fianna Fáil national executive and owns a farm in neighbouring Pallaskenry, has called for a public inquiry into the EPA report.
He said that the new evidence suggested that the original findings of the EPA may have covered up industrial poisoning in Askeaton and the surrounding communities.
At the time of the original complaints, the Government asked the EPA to conduct an environmental investigation but, according to new evidence, there were inconsistencies between the report and the findings made by different experts hired by the EPA.
Mr O'Brien said that these discrepancies were highlighted in a recent investigation by Hot Press magazine.
"These are serious accusations and must be addressed immediately," he said.
He maintains that there should be a public inquiry into the report and its findings, and above all, that the local community have their questions answered and concerns addressed in an open, public forum.
"Whatever the final conclusion of the report, the local community will remain sceptical unless they can have their own concerns directly answered. We are talking not only about people's livelihoods, but their health and well-being. This is too serious an issue to brush under the carpet," he said.
Mr O'Brien said he was alarmed by the allegation that Teagasc, a division of the Department of Agriculture, was assigned by the EPA to help with the investigation and reportedly found that the farms showed clear signs of fluoride contamination.
"At a minimum, the allegations that the EPA report was seriously flawed deserves first hand intervention by the Minsters of Agriculture and the Environment, as well as a public inquiry," he concluded.