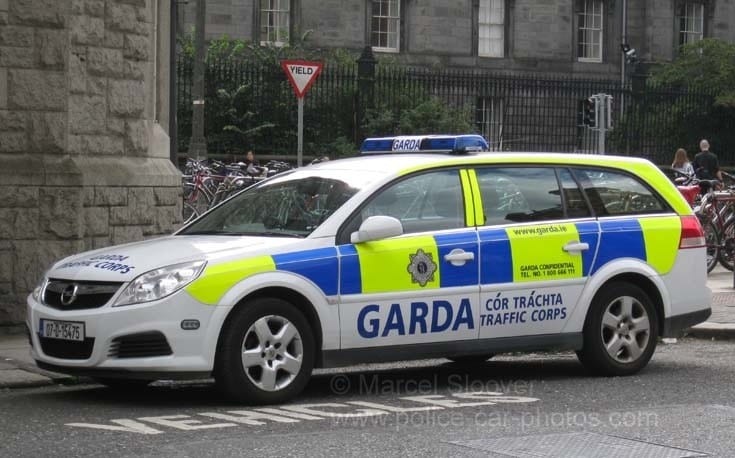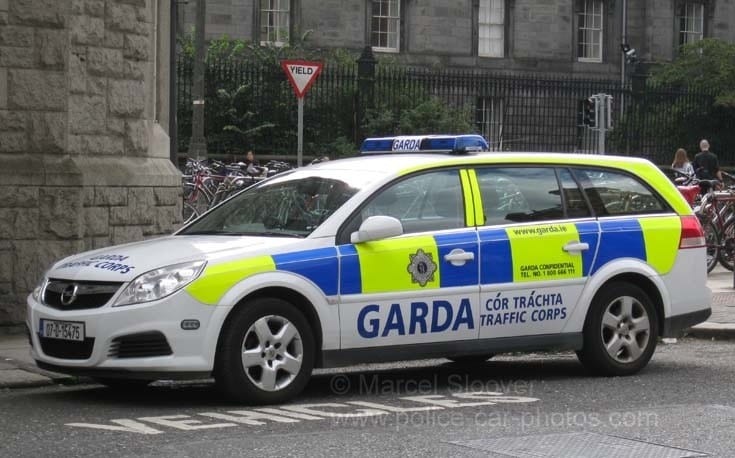 by Andrew Carey
AN application to have court transcripts used in an investigation of perjury against a Limerick-based Garda has been refused by a District Court Judge.
Garda Michael O'Shaughnessy, a member of the Garda Traffic Corps based at Henry Street station, was prosecuted last November for non-display of tax on two occasions in 2011, but Judge Eugene O'Kelly reserved judgement and ordered that he make a €3,500 contribution to St Vincent de Paul. The charges were subsequently struck out.
At Limerick district court last week, State solicitor Michael Murray brought an application before Judge O'Kelly to allow Garda Superintendent Alan Cunningham access transcripts of Garda O'Shaughnessy's case.
The transcripts were sought as part of an investigation into suspicions of perjury.
Brian McInerney, counsel for Garda O'Shaughnessy, said that he was opposing the application on a number of grounds.
In his affidavit, Supt Cunningham said Garda O'Shaughnessy "swore under oath that he was not driving the vehicle on the date in question". This was described by Mr McInerney as a "bold statement" by the superintendent and there was therefore "no necessity to have the transcript".
There was delay by the State in bringing the application before the court, but more concerning and troubling, there was "communication to the court office seeking a disclosure of the material before the application was made".
"Furthermore, there was a suggestion that if the request was not adhered to, a search warrant would be obtained so they could acquire the documents".
Mr McInerney added that there was an element of subterfuge on the part of the State to acquire the transcript.
Rejecting any suggesting of subterfuge, Mr Murray said that the material was necessary for the gardai to pursue the investigation and was an "essential proof".
"I'm not saying it, but it may be the case that the gardai have unearthed other evidence and therefore it is reasonable that they should have the transcripts".
Refusing the application, Judge O'Kelly said he recalled the case because of its "unique features".
"Michael O'Shaughnessy was not given an opportunity to put his house in order, something that is afforded many others who get a tap on the shoulder to sort their motor tax affairs".
"It was not put to him for a number of months and he was not given an opportunity like others to immediately respond", he added.
"Garda O'Shaughnessy had to rely upon work notebooks which may not have been terribly accurate and I didn't accept his evidence at the time. He was mistaken, but I didn't believe he perjured himself", added Judge O'Kelly.
Judge O'Kelly said he was concerned about the treatment given to Garda O'Shaughnessy who was propelled on to national shame through this exceptional punishment.
"I was even shown a newspaper article where his home was daubed by graffiti. I was concerned there were further matters afoot, but I was told that further internal disciplinary proceedings were to be brought against Garda O'Shaughnessy".
"I was told he could possibly lose his job as a consequence so I reserved judgement at the time.
"Clearly the Gardaí were not satisfied and were seeking a vindictive approach to the this possible prosecution.
"I do not believe the public would be pleased that as a result of a prosecution for no tax there would be a possibility they could lose their job. There would be a great deal of public disquiet".
Judge O'Kelly said "the State is having another go at him by trying to prosecute him for perjury".
"Superintendent Cunningham said he had no doubt that Garda O'Shaughnessy was driving at the time. In that case, I don't see why the transcripts would be of any benefit. Therefore, I am refusing the application," Judge O'Kelly concluded.