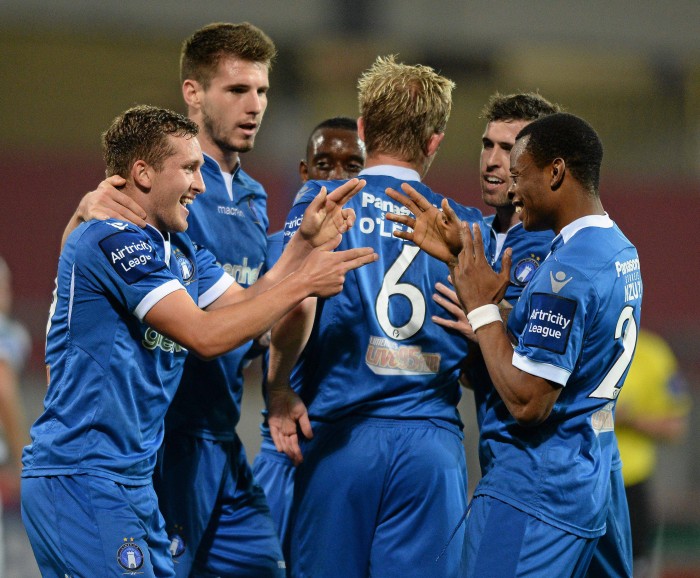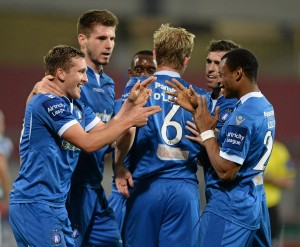 PRIOR to the start of the 2013 Airtricity League Premier Division, Limerick FC supporters were generally hoping to avoid a relegation dogfight and achieve a respectable mid-table position. At times it wasn't easy for the Super Blues, with a three-game losing streak in the autumn sparking fears of a survival scrap, but a solid start and strong finish to the season enabled Stuart Taylor's side to breathe easy and finish well clear of the murky waters of relegation trouble.
Taylor and his team drew plaudits over the course of the year for their enterprising brand of football, in comparison to the more pragmatic style that ultimately won them promotion to the top flight, and they slayed some of the top sides in the league, including Dundalk (twice) and Shamrock Rovers. They even won all three of their matches against Bohemians, who despite their current struggles are still among the biggest clubs in Ireland.
Taylor's signings generally performed well, with striker Craig Curran and defender Patrick Nzuzi proving especially popular with the fans and effective on the field. The Glaswegian pulled off a masterstroke by bringing in centre-back Samuel Oji towards the end of August. It is no coincidence that the defence became much harder to breach following the arrival of the former Arsenal and Birmingham man. Another newcomer to impress was Stephen Folan, named as the club's Young Player of the Year.
As well as the plentiful new boys, several established names at the club further enhanced their reputations. Veteran goalkeeper Barry Ryan was outstanding throughout 2013 and it came as little surprise that he won Limerick's Player of the Year award. Set piece specialist Shane Tracy proved adept on quite a few occasions from a dead ball, as well as winning an online poll to be included on a downloadable cover for FIFA 14. Joe Gamble and Dave O'Leary were superb in midfield while striker Rory Gaffney, the 2012 First Division Player of the Year, was the club's leading scorer this season.
There remains plenty to work on, though, for Taylor and his squad for next year. A spate of injuries and suspensions left the playing pick very threadbare at times, particularly in defence, but nonetheless there were occasions when Limerick coughed up sloppy, preventable goals to their opponents.
They made life very difficult for some of Ireland's biggest hitters but were equally prone to dropping points against teams battling relegation. Shelbourne, Bray Wanderers, UCD and Drogheda United all finished below Limerick in the table but all of them won against the Super Blues, Drogheda doing so twice. Each of them came to Thomond Park and left with a result.
Taylor rued his side's "inconsistency" at times throughout the campaign, with a spell of one win in seven games over July and August dragging Limerick away from mid-table security to leave them looking nervously over their shoulder at the drop zone. The club also picked up a worryingly high number of red cards in 2013, although some of these were questionable, to put it diplomatically.
The move to Thomond Park generated considerable excitement around the city when the news was announced last winter and there is no doubt that a percentage of regular match-goers owe their attendance to being able to watch top division football in a top quality venue. The turnout of more than 3,500 on the opening day against Cork City was magnificent, particularly when you consider that the game was being televised live and that it was a bitterly cold evening on Shannonside.
The numbers never scaled such heights again in the subsequent 18 league and cup matches at the home of Munster Rugby and there were nights when, try as some did, there was a muted atmosphere at the ground. Still, Limerick had the third highest average home attendance in the Premier Division, and it showed the club in a very good light to be able to stage its home games at this gleaming testament to sport.
For now, the club can reflect on what has been a largely positive Premier Division return, but the challenge for 2014 is to push the boat out even further and compete for a top half finish, as well as making a sustained bid for one of the domestic cups. It is certainly a big ask, but considering how far the club has come over the past couple of years, it is not beyond the capabilities of Limerick FC.