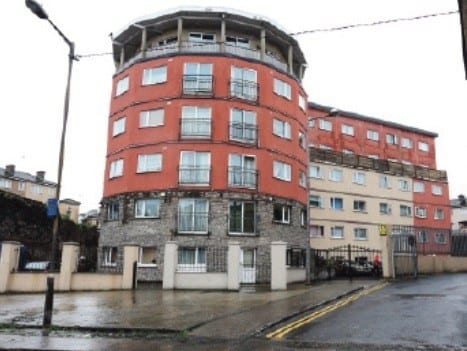 By Andrew Carey
andrew@limerickpost.ie
A LIMERICK property developer has given an undertaking that he will engage the services of a fire safety engineer to carry out an assessment of an apartment building where concerns had been highlighted by the Chief Fire Officer as far back as three yeas ago.
Ger Madden, of IM Properties told Judge Eugene O'Kelly that he has since carried out remedial works on the wall structure of the apartment block that has over 100 occupants.
Serious concerns had been expressed about the six-storey block at Greengate House, Carr Street in Limerick's Market area and at previous court hearings, Mr Madden gave undertakings to complete works which have been since done.
However a regularisation of the building regulations is now required and any further completion works necessary are to be promptly completed in accordance with the orders of the courts.
IM Properties and Mr Madden were being prosecuted by Limerick City Council for failing to comply with a fire safety notice issued in September 2010.
Fire officer Padraic Keely told the court that the company had been asked to complete a full fire safety assessment and to provide a schedule relating to the proposed work. Undertakings to complete the work were given in June 2011 but up until earlier this year, the work had not been done.
However, since the last court sitting, certain works had been carried out and the fire safety concerns were now alleviated.
Prior to the case going to hearing last week, Ger Reidy solicitor for Limerick City Council said that both parties had come to an agreement regarding a schedule of works and regularisation.
Solicitor for Mr Madden and IM Properties, Kieran O'Brien, said that his client would give an undertaking to engage the services of fire safety consultant Dr Ray Connolly to carry out the assessment within two weeks and a draft of the required works would be set out.
Mr Reidy agreed that the building does not represent a fire hazard and does not pose an danger to the occupants.