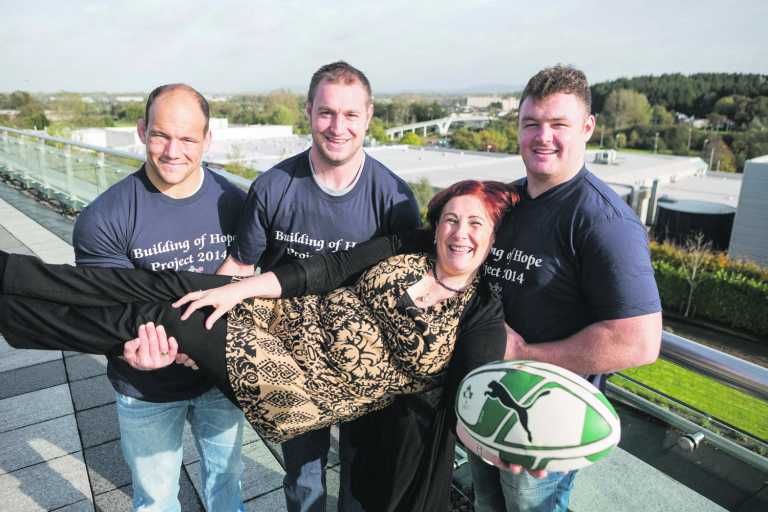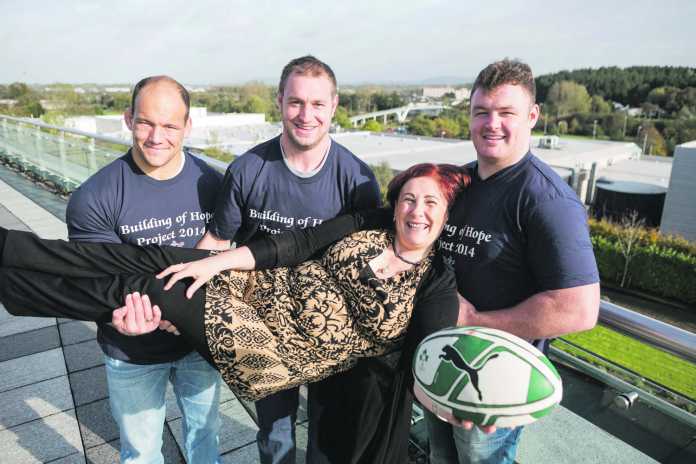 THREE Munster Rugby stars are aiming to score and try to get people to dig deep for a building charity which brings volunteers from Limerick and all over Ireland to Africa.
Munster players BJ Botha, Dave Kilcoyne and Johne Murphy have become ambassadors for the Building of Hope Project which was established in 2007 to work with underprivileged children and young adults in Africa.
Every two years, as many as 200 volunteers from all over Ireland travel to Kenya to undertake building projects, raising funds to pay their way and pay for the materials.
In the third project undertaken the charity built a new school and accomodation for blind and visually challenged children in Linkoni, Mombasa. Kenya.
In February 2014, a fourth team of volunteers will travel back to Linkoni to build an Occupational Therapy Unit at the school.
South African born BJ Botha said: "It's great for us to be associated with such an outstanding charity. Being from South Africa, I've seen some of this hardship before and I also have family ties with Kenya."
Munster winger Johne Murphy said: "I am delighted to be an ambassador for such a great cause and would encourage people to volunteer to experience this life changing opportunity."
Dave Kilcoyne added: "The reason I wanted to get involved in this charity is that we went on a tour to South Africa and visited a few shanty towns and that makes you realise how privileged we actually are ourselves".
Contact 086 1225864 or 086 8665431 for information on travelling during next February. For further information on the project log on to www.builldingofhope.org