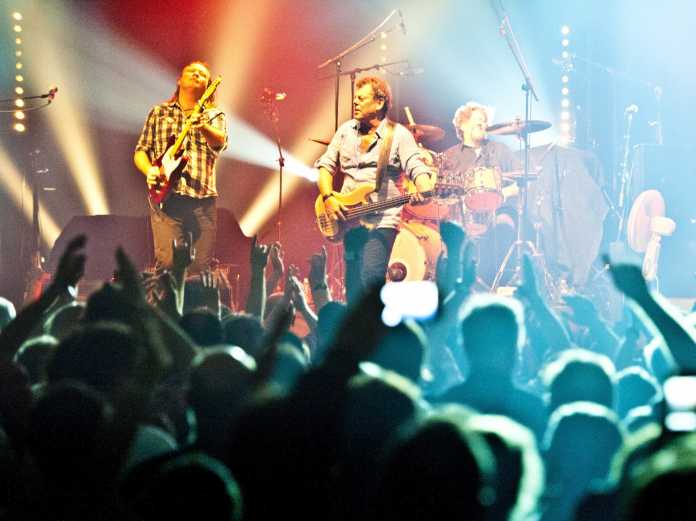 Story by Liam Toghter
A THREE-piece band celebrating the life and music of Rory Gallagher will be in the Millennium Theatre at LIT on Saturday November 16 for what promises to be a magnificent gig.
The Band of Friends consists of three musicians who all played alongside the late Rory Gallagher – Gerry McEvoy on bass guitar, Ted McKenna on drums and Marcel Scherpenzeel on guitar.
Gerry, who played with Rory for two decades between 1971 and 1991, got the idea for the band after listening to several of the Northern Irishman's albums.
He told Limerick Post: "About four years ago I sat down and listened to all of the albums that I did with Rory and this was the first time I really got the chance to do this.
"I thought it would be great to put his music out there again and it was just a case of going out and finding the right musicians for it."
Rory is regarded as one of the greatest Irish musicians of all time and his music achieved popularity from as far afield as Norway, Spain, Japan and USA.
Gerry is a little rueful that the legendary guitarist didn't achieve even more global prestige, but he believes that Rory's music will continue to stand the test of time.
"I thought Rory was quite under-rated globally, but he hit a few high spots and his music will live on," he said.
He had one final word about the status of the Band of Friends. "We're not a tribute to Rory. It's more of a celebration of his music and his life.
"We are not a tribute band. We are the band."