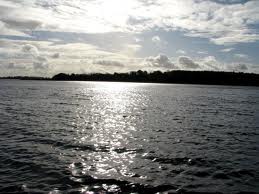 by Bernie English
bernie@limerickpost.ie
PLANS to take water from the Shannon to supply Dublin homes where four out of every ten gallons of water is allowed leak into the ground were described as "farcical" by a Mid-West Labour Party TD.
During a Dáil debate last week, Clare Deputy Michael McNamara said an official report on water wastage published earlier this year established that 40.3 per cent of the water supplied by Dublin City Council was wasted.
A 2008 Forfás report highlighted the need to address unacceptable levels of unaccounted-for water and suggested that proposals to increase capacity should not attract funding in the absence of action plans to reduce leakage.
" The failure of local authorities in Dublin to deal with wastewater resulted in water shortages in Dublin in recent weeks and water being cut off overnight. Now it proposed to veer to the farcical to compensate for that failure", Mr McNamara said.
"Under EU regulations, farmers adjacent to Lough Derg cannot take water for their livestock without getting permission to do so. Now it is proposed to divert that water to Dublin so people can wash their pets".
He went on to warn that a project of this nature could be the subject of European litigation.