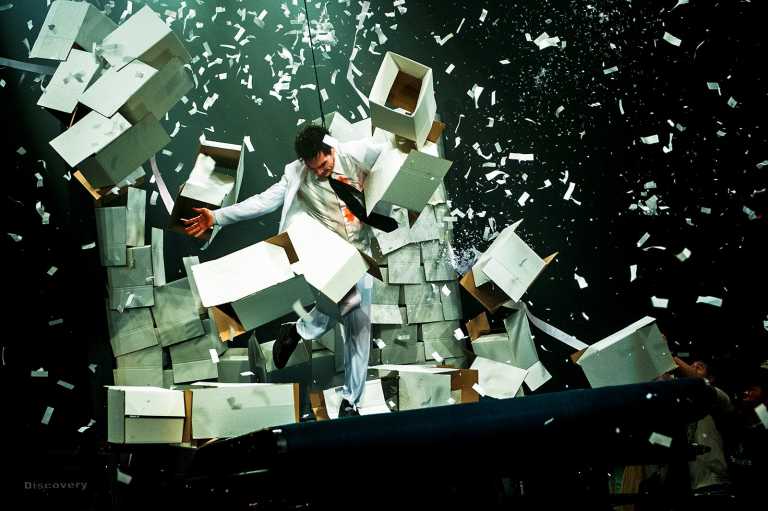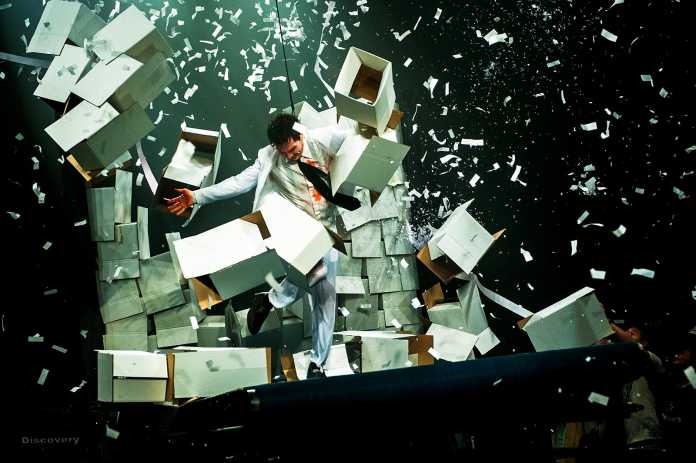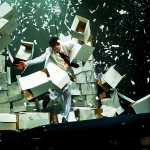 THIS March 13-22, as part of Limerick City of Culture 2014, an industrial space in Limerick city will be re-imagined as a culture factory, opening its floor for the first time in ten years to "the most breathtakingly exciting, theatre spectacle in the world, 'FUERZABRUTA".
The former Dell factory, off Plassey Road, will play host to the Irish premiere of sell out show, FUERZABRUTA. The enormous space with appropriately high, iron girded ceilings will be transformed, replacing the previous industrial buzz with "pulsating beats and a physical and visual extravaganza … of breathing new energy and vitality into the 350,000 sq. foot space".
From a Kafkaesque suited figure bursting full throttle through a series of moving walls to figures swooping through the shadows and a watery world suspended inches above the audience's heads, all set to a thumping soundtrack, this 'brute force' specactacle has to be experienced.
Get set for astonishing performances from a show that boasts mind-blowing visual effects that must to be seen to be believed.
FUERZABRUTA is currently the fastest-selling show ever at London's 'The Roundhouse'.
Interviews in this Thursday 23's Limerick Post.