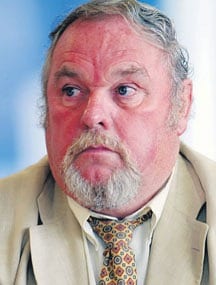 A NUMBER of struggling businesses are now facing High Court proceedings instigated by Limerick City Council to recover outstanding commercial rates.
This moves comes as the first step in a legal process by the local authority to seek summary judgement against the owners of the Limerick Gaelic Grounds and a number of pubs and fast food restaurants in the city.
Last December, councillors unanimously accepted Limerick City and County Manager Conn Murray's 2014 budget, adopting the biggest reduction in local authority rates in the history of the State. This landmark move brought about a single Annual Rate of Valuation (ARV) in Limerick, ahead of Limerick City and County Councils merger following the local elections this May.
Limerick City Council have now initiated a number of cases in connection with alleged outstanding rates. It has been reported that all parties involved will be defending the action.
Speaking about the High Court proceedings, one prominent city business owner commented: "Yes, Limerick City Council have a responsibility to collect their rates. But wouldn't they be better off trying to enter into meaningful commercial arrangements with established family-run businesses that have served the people of Limerick for 40 and 50 years rather than trying to close them down?"
"New businesses are coming in and paying reduced rates while long-serving businesses are being hard hit with higher rates which they have made efforts to pay over the last five years. Those businesses that are not paying their rates simply just don't have the money. They are struggling as it is to pay wages and suppliers. Rather than having more boarded up shops in town, the Council should write off the rates," he said.
City councillor Diarmuid Scully (FG) told the Limerick Post that despite the difficult economic situation most local businesses continued to pay their rates and helped maintain local services through a very tough time.
"It would be unfair to these ratepayers if others businesses do not pay their fair share," he said.
Meanwhile,
Cllr
John Gilligan (IND) has urged Limerick City Council to show compassion to local businesses struggling since the downturn in the economy.
"I don't think City Council should be taking people to court, it is not the way to go about it. It shows failure on both sides. I accept people are struggling and that the rates cannot be written off but this just makes thing worse and not better. I am not happy about it," said Cllr Gilligan.
A recent report from IBEC, the group that represents Irish business, found that businesses continue to pay boom time rates, despite the fact that many remain under intense financial pressure.
There was no comment from Limerick City Council at the time of going to press.