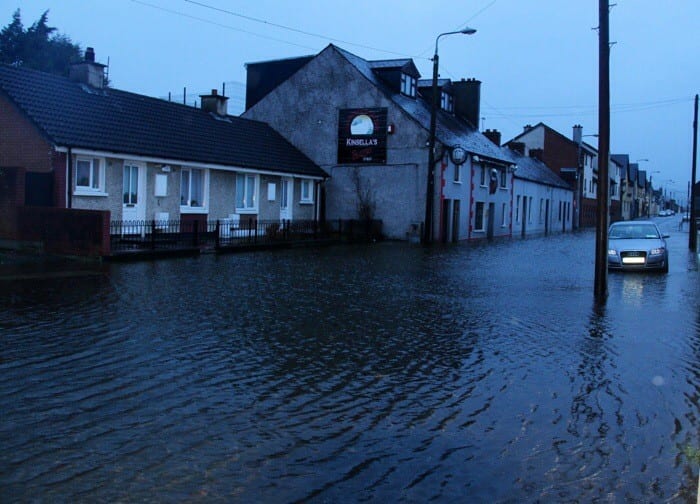 Andrew Carey
AS FLOOD water continue to hamper the city and its surrounding subarbs, the three principal response agencies, Limerick City and County Council, HSE and An Garda Siochana say that they are continuing to co-ordinate the response to the severe flood.
Since the first emergency flood calls were made in the early hours of Saturday morning, the situation has been described as on-going in the Island Field/saint Mary's park area of limerick city.
Following the unprecedented flooding approximately 300 houses have been affected. While the emergency services have been assisting those people who wished to vacate their homes the majority of householders have decided to remain in their homes.
12 people have been provided with emergency accommodation and welfare support. Adequate emergency accommodation is available.
The principal response agencies have 100 staff working in the area and there is also considerable community support and spirit evident in the area.
Emergency services will remain at the site overnight to deal with the continuing flooding issues and also to provide support to the local community.
The flooding risk remains high for the next 12 hours and we are requesting people to remain indoors, especially during the hours of darkness for their own safety and to allow the emergency services to continue their work.
The Garda Siochana will maintain a visible presence in the area overnight. Any person requiring assistance should ring either 999 or 061 417833.