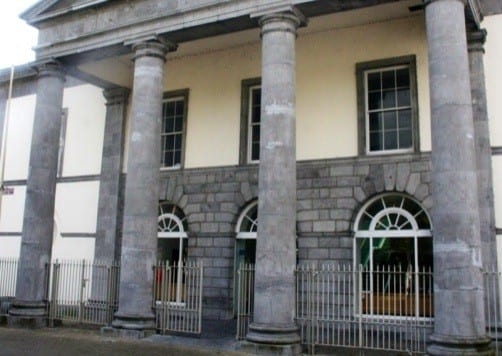 Andrew Carey
A TEENAGER has claimed her mother knew she was being sexually abused by her stepfather but failed to do anything about it.
The young girl told Limerick Circuit Court that around the time of her 14th birthday, her mother's partner "regularly groped" her and asked to masturbate him so she could get a mobile phone.
The 53-year-old stepfather denies 20 counts of sexually assaulting the girl at their Limerick city home between May 2008 and December 2009.
The 41 year-old mother denies two charges of endangering her daughter by intentionally or recklessly placing her in a situation where there was a substantial risk of her becoming a victim of sexual abuse.
The now 19 year-old daughter said her mother's partner had ripped her underwear off after he slipped his hands inside her clothes. This happened on at least two occasions while her mother was in the same room. She said her mother was aware that the sexual abuse was ongoing but couldn't recall her reactions to certain events.
When her mother refused to get her a mobile phone, she offered to wash and clean the car to get the phone. Her stepfather said he would buy her the phone if she would masturbate him. She ran in home and hid behind a curtain only for her stepfather to come in and say that he was "only messing".
Her stepfather would ask both herself and her mother to sit on the couch with him and he would put his arms around their shoulders and refer to them as "my two whores".
Her phone would be taken off her every night from 10pm and she could get it back the following morning. One one occasion, she was in bed when her stepfather came into her room to to retrieve the phone. She turned to see him standing at the door with his pants open and his erect penis exposed.
She screamed and later on, she heard her mother and stepfather screaming downstairs as "war was going on". The next morning, "it was like nothing had happened".
She said she received a text message from her mother's phone, with a photo of her stepfather's penis.
"I deleted it and when I went downstairs and asked what was going on the two of them were laughing," she said.
Her stepfather would come in to the bedroom regularly and lay on top of her and feel her front and breasts. This she said happened outside the covers.
She was encouraged to drink alcohol, including vodka, and that often "it was the drink that was getting me by".
Prosecution counsel, John O'Sullivan, said that the case against the mother was that she knew the abuse was taking place but did nothing about it and had therefore acted intentionally or recklessly.
He believed the injured party to be a truthful and reliable person but accepted "there is no doubt she had her difficulties".
The daughter agreed that after leaving home in 2009, she moved in with her biological father but had since moved out having made an allegation of a sexual nature against him.
She denied a claim from defence counsel Anthony Samon SC that she set out to try and destroy her mother's relationship.
She agreed she had applied to have the trial moved to Dublin to allow her give her evidence via video link. This application had been refused despite her telling the court that she would not be able to give evidence against her stepfather if he was in the same room.
" I had to be strong today and stand up here and tell everyone in public what happened", she said.
It was her only opportunity to "get her revenge" and she was not going to let the stepfather "get away with this".
Garda Tracey Draper told the court that the accused man was interviewed on two occasions in February 2010 when the allegations were put to him. He denied that he ever touched the young victim in an inappropriate manner and cried when he first heard of the allegations.
He said that notions of sexual assault or any impropriety were "rubbish" and claimed that he caught the young girl taking naked pictures of herself with her phone and sending them to people.
He added that he "only ever did good things for her".
"If anything I am guilty of it's of being too good to her. She is only out to get me because i took her phone off her", he told Gardaí.
The mother of the young girl said her partner was a very respectable person and she wouldn't stay with him if he did the things he is alleged to have done.
She also denied telling a brother of her partner that he "keeps feeling my daughter".
A defence witness, three years older than the daughter, said she was a regular visitor to the house and that the claims made against the stepfather "never happened".
"We would have been very close at that time and if something was going on she would have told me", the witness said.
She added that she "always knew there was something sneaky about her – she would say stuff that wasn't true".
After instruction from Judge Carroll Moran, the jury was still considering its verdict and will continue deliberations on Thursday.