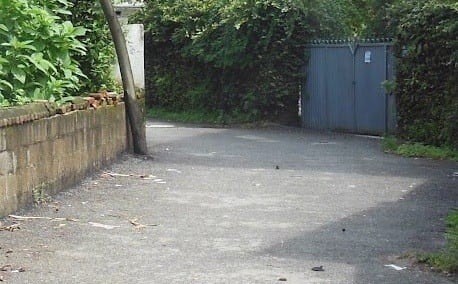 by Andrew Carey
"THE most sensible and decent people behave in crazy ways when it comes to land", according to a Limerick barrister.
Defence counsel Mark Nicholas BL, made his comments during the sentencing hearing of a Limerick man accused of threatening to kill a business owner in a dispute over a right of way to his home.
Brian Healy (48) of Sexton Street North pleaded guilty to threatening to kill Patrick Moloney at the Woodworkers store in Thomondgate on May 19, 2012.
Limerick Circuit Court heard evidence from Detective Garda Keith Harmon, who said there had been difficulties in the past between the two men over a "common area or passageway" between Mr Healy's home and the Woodworkers store owned by Mr Moloney.
On May 19, 2012, Mr Healy was walking to his mother's house where he lived when Mr Moloney came out from his shop. A n argument ensued and Mr Healy said he had a gun and would use it to shoot Mr Moloney.
He also threatened to "burn out" the business and slit Mr Moloney's throat.
Mr Moloney's father was waiting for his son in a car nearby and made a statement to Gardaí of overhearing the exchange.
Prosecuting counsel John O'Sullivan said it caused great distress to Mr. Moloney.
Mr Healy attempted to goad Mr Moloney into hitting him. There was no physical altercation between the two men and no further incidents since.
Detective Harmon said Mr Healy admitted he threatened to "knock him out" but denied saying he would use a gun.
Gardaí did not search Mr Healy's home for a gun.
Mark Nicholas BL said that his client, who had no previous convictions, regretted what happened and he had no intention of harming Mr Moloney.
"The most sensible and decent people behave in crazy ways when it comes to land," he said, adding that the house, which was owned by his client's mother until she died, was to be sold.
Applying the probation act, Judge Carroll Moran said that Brian Healy said some "very unpleasant things but he had a previous good record and there was no issue between the two parties since.
"If he does it again or anything similar, he will likely go to jail", the judge warned.