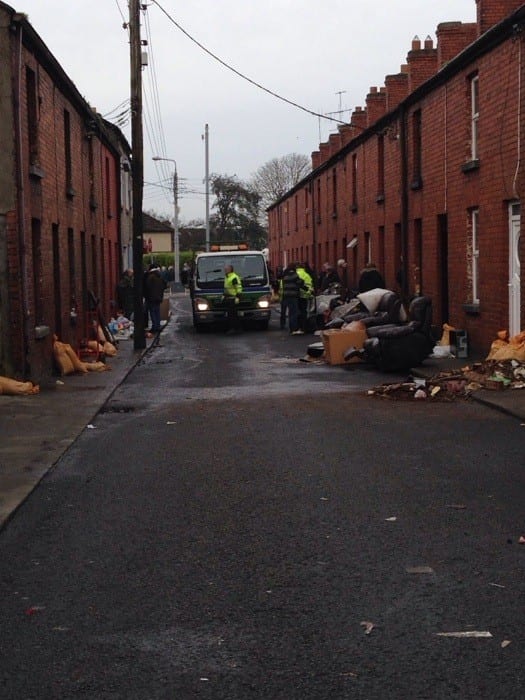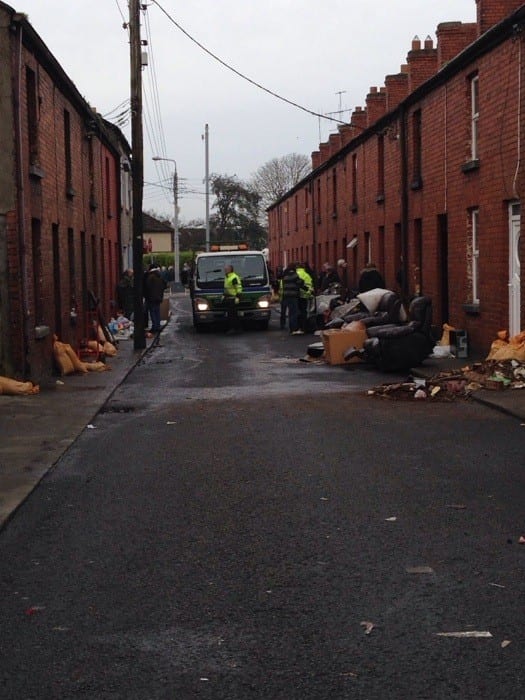 by Andrew Carey
"We just want a cooker for a cooker. There is nobody in this to make money because we just want to get back on our feet".
That was the response of residents angered by the fact that they were charged €4 for sandbags as they struggled to save their homes from the rising flood waters.
As Michael Noonan, Brian Hayes and Jan O'Sullivan visited St Mary's Park to assess the damage, they were met by local people complaining that they were forced to hand over money to a person claiming to be from the council.
However, the local authorities quickly denied seeking any money from the residents of St Mary's Park.
Council spokesman Eugene Griffin said that under no circumstances would the Council engage in anything like that.
While he was aware that the claims were made, he said that they provided "an enormous amount of sandbags" and at no charge.
During a walkabout this Monday, Minister of State Brian Hayes was met by residents who sought "answers and action".
Claiming that the Government delegation only arrived "after the fact", local resident Gerry Donovan said "they weren't here on Saturday afternoon bagging sandbags when people were been charged €4 a go for them."
Others asked if the Government would still be looking for water charges. "We have all the water you need here, we can sell it back to ye", one local man remarked.
Minister Hayes said the Department of Social Protection had measures in place, together with the local authority, to get people "back on their feet"
"For people with no insurance, we need to get the basics in. As far as I am concerned, and the Minister for Social Protection is concerned, the money is there. We have funds and there is €10 million in a pot of humanitarian funds relief for the country", he said,