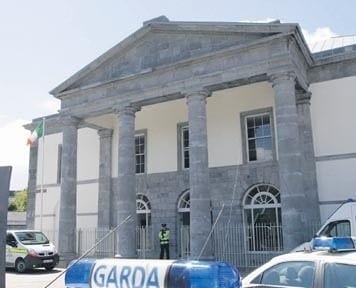 by Andrew Carey
andrew@limerickpost.ie
A COUNTY Limerick man used Facebook to a groom a 13-year-old girl for two weeks before he sexually assaulted her at a derelict house, Limerick Circuit Court has heard.
Three years ago, Lee Carey (21) of Sycamore Heights, Patrickswell posed as an older man on the facebook site where he befriended the young girl.
He adopted the alter ego of 36-year-old Nigel O'Dea and developed extensive contact with the girl through the site, exchanging "messages of a sexual nature".
Garda Tracey Corcoran said that the matters came to light when the girl's mother met her daughter walking home after she met Carey in the derelict house.
The mother became suspicious of her daughter's movements on May 12, 2011 when she said she was going to meet a friend. She dispatched her partner and eldest son to trace her daughter's whereabouts.
Half an hour after meeting Carey, the young girl reappeared and admitted that she had met him and they had kissed and held each other. They parted ways after Carey received a text from his girlfriend and the girl received a phone call from her mother.
Lee Carey was seen by the girl's mother emerging from the derelict house. A short time later, she put the allegation to Carey's father who said he knew nothing about it.
Gardaí subsequently uncovered two weeks of exchanged messages between the user "Nigel O'Dea" and the young girl. Carey subsequently changed the user profile name to Nigel O'Connor.
In September 2011, Lee Carey made full admissions to gardai of his involvement before any complaint was made to Gardaí.
An official complaint was made by the young girl over 11 months after the incident and Garda Corcoran told the court that the victim she didn't want to speak about it and described as a "negative statement".
The court heard explicit details of the messages sent to the young girl and the conversations of a sexual nature that she was invited to respond to.
He asked the girl if he should bring a condom to the meeting and while there, he twice asked if he could he could engage in digital penetration.
On September 26 last year, Lee Carey, now 24, pleaded guilty to the sexual exploitation of a child by inviting them to engage in a sexual act on dates between April 29, 2011 and May 12, 2011 and to sexually assaulting the 13 year old girl on May 12, 2011.
Defence counsel, Mark Nicholas told the court that his client had "since married a long-term girlfriend on full disclosure basis".
He said that Mr Carey was very remorseful over his "utter lunacy and bad judgement". and was prepared to take any step possible to address this.
Judge Carroll Moran said the defendant's actions amounted to a "grooming process of a very young girl". He praised her mother for being "alive and aware" as to what was possibly going on.
"Who knows what would have happened had her mother not put a stop to it", Judge Moran added.
Imposing a three year prison sentence, Judge Carroll Moran said that he would suspend it given the positive report before the court which presented Lee Carey as a of a "low risk to children", but placed his name on the register for sex offenders for five years.