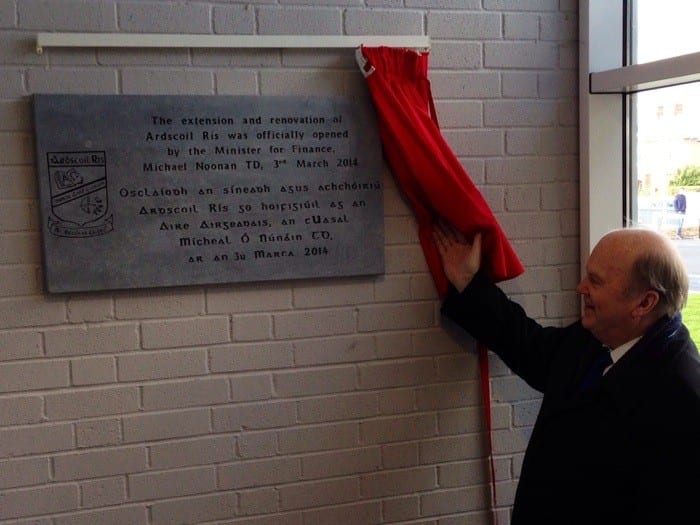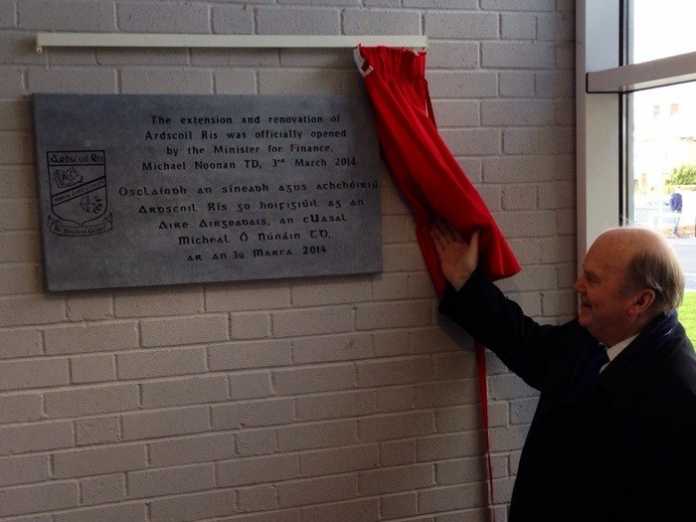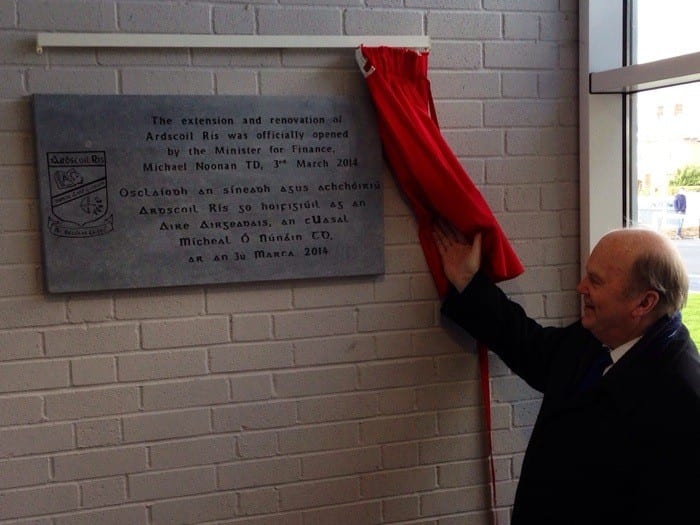 by Andrew Carey
AT TIMES it was frustrating, but the journey has been well worth the effort for those who faced down the long road and now celebrate the opening of an €11million extension at Ardscoil Rís.
And there have been many challenges since 1963 when the first 52 students entered the school run by the Christian Brothers on the North Circular Road.
In 2009 the project to extend the teaching facilities and buildings to cater for over 700 students at Ardscoil Rís began in a welter of hope and anticipation but in 2011, the hope faded as Cordil Construction went into receivership.
17 months were to pass before work resumed and LM Keating Contractors finally delivered on the vision of expansion.
With €10million funding from the Department of Education, Ardscoil Rís principal Brid deBrun paid special tribute to the parents and the parents council who contributed the final €1million to complete the project.
The school marked the opening of the new extension in conjunction with the celebration of their jubilee year and a Mass celebrated by Bishop Brendan Leahy at the nearby Holy Rosary church.
Past pupils, teachers and invited guests were in hand to witness the official opening by Minister for Finance Michael Noonan TD.
A book documenting the history of the school "Ardscoil Rís comes of age", documents the school from its early days right through to current successes and hopes for the future.
Author and Christian Brother, Donal S Blake has already published a dozen books documenting the order's contribution to Irish education and that of its founder Edmund Rice.
In his latest publication, he says that that the telling of the story of Ardscoil Rís was a collaborative one. I needed the assistance and memories of a host of people connected with the school down through the years – pupils, parents, teachers, clergy and their friends and relations".