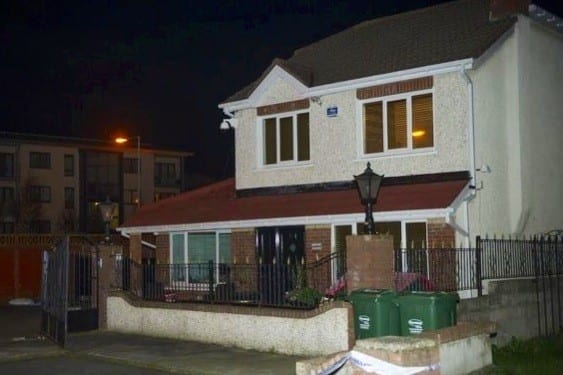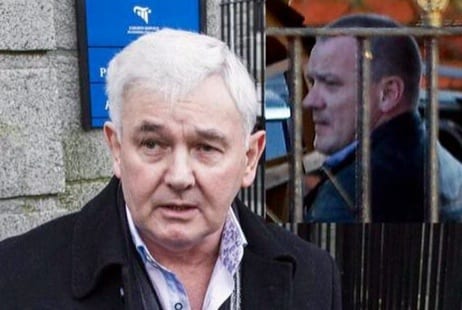 Andrew Carey
andrew@limerickpost.ie
THE MURDER of a Limerick man in Dublin last Saturday night is believed to have been connected to the shooting of drug dealer John Gilligan earlier this month.
46-year-old Stephen 'Dougie' Moran, originally from Limerick, with a traveller background but living in Earlsfort View in Lucan for the last number of years, was gunned down outside his home by a lone shooter shortly after 7:30pm.
Gardai arrived to the scene after being alerted to the incident and immediate medical assistance was given but Moran, who was shot at least three times as he walked to his front door, was taken to Tallaght General Hospital but he died later from his injuries.
A cousin and gang member of the notorious McCarthy/Dundon faction in Limerick, the 46-year-old ran a security business and also had interests in a number of bars.
"Dougie" Moran had connections to subversive and organised crime and had been under investigation of the Criminal Assets Bureau.
The driver of an armour plated 4×4 BMW jeep, Moran was regularly seen driving Gilligan around since his release.
He was also a security detail and driver of the convicted drug dealer John Gilligan who was released from prison after serving 17 years of a 20 year term.
Gardai say that Moran was also linked to two murders – after the murder of Limerick nightclub security man, Brian Fitzgerald, Moran collected the shooter James Cahill. In gardai interview, Cahill later confessed and said he was acting on the orders of Moran. Gardai never charged Moran with the murder or his involvement as they were unable to gather enough evidence.
Gardai also believed he was involved in the murder of innocent rugby player Shane Geoghegan, but again he avoided any charges for major crimes.
In 2008 he supplied the Dundon bosses with two armour plated 4×4 jeeps which they were regularly seen driving.
In the wake of the latest gangland style killing, Gardai are now reviewing CCTV footage after a car was found destroyed and burnt out in another part of Lucan.
The scene in the front garden where Moran was brutally killed was technically examined and a postmortem carried out on his remains by Assistant State Pathologist Dr Margaret Bolster.
Gardai are appealing for witnesses or anyone who may have seen any suspicious or unusual activity at Earlsfort View, Lucan, between 6pm and 7.30pm on Saturday March 15 or in the days prior to this incident, or who may have seen a vehicle being driven at speed/erratically on the Balgaddy Road, (adjacent to Ballyowen Park), or a vehicle being parked/set on fire at Glenvale, Lucan, to contact Lucan Garda Station on (01) 6667300, The Garda Confidential Line 1800 666111 or any Garda Station.
IMAGES: John Gilligan with Stephen Dougie Moran inset from Independent.ie and the scene outside Moran's home from Philip Fitzpatrick Photography