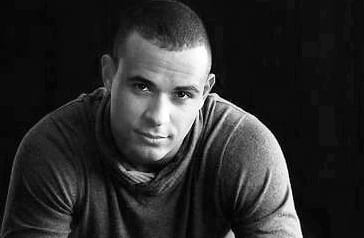 SPECIAL Olympics Ireland has gained a new running mate in the shape of former Mr World and RTE star, Kamal Ibrahim, who has signed up to run the Great Limerick Run for the charity.
28-year-old Kamal will line up for the sport's charity on Sunday May 4 for the fifth Barrington's Hospital Great Limerick Run which takes place throughout the streets of Limerick and will see up to 11,000 participants taking part.
Kamal, who will run the 10km section of the race, is one of a growing team, including Newstalk host Chris Donoghue, who has answered the call to run for Special Olympics in the Great Limerick Run and help to raise funds for the sports charity. Former Munster and Ireland rugby star, David Wallace, has also backed the campaign.
"I'm delighted to be running as part of Team Special Olympics for the Great Limerick Run," said Kamal.
"Not only is this a great charity with some of the best athletes but the Ireland Games are also coming back to my home city in June and running the Great Limerick Run and raising some money is a super way to support these important Games."
As part of the preparations for the Great Limerick Run, Kamal joined with a dedicated group of Team Special Olympics runners for a training session in the University of Limerick last week. Included on the day was Matt English, CEO of Special Olympics Ireland, John Cleary, director of the Great Limerick Run, 2014 Limerick Rose, Dawn Ryan, and Special Olympics athletes, Roisin Fitzgerald from Shannon Flyers, Owen McDonagh, Shannon Flyers, and Brendan Cronin from Bruff All Stars.
"I would really appeal to people to show their support to the 1,500 athletes travelling here in June from all over Ireland by signing up for the Great Limerick Run in May and taking a fundraising pack. Every single euro raised will go towards helping to make the Games a success. All the details can be found at www.greatlimerickrun.com," added Kamal who won the Mr World title in 2010.
Matt English, CEO with Special Olympics Ireland said the sport's charity was delighted to be partnering with the Great Limerick Run for 2014.
"This summer will be a very busy and exciting time for Special Olympics as we prepare to take 1,500 athletes to Limerick for our 2014 Games. Putting on an event of this size costs just under €2m so raising funds is a critical part of our work at present. I would urge everyone who has interest in getting fit and running to go to the Great Limerick Run website, sign up for the event, and importantly take a fundraising pack for Special Olympics. Every single euro raised will go towards making these Games an unforgettable experience for our athletes."
Speaking at the video shoot, John Cleary, Race Director with the Great Limerick Run added: "We are delighted to be backing Special Olympics Ireland this year. Everyone connected with the Barrington's Great Limerick Run is very proud that the Games are coming here in June and wants to support the athletes in every way we can."
Watch the video here
http://bit.ly/1cYBJnE