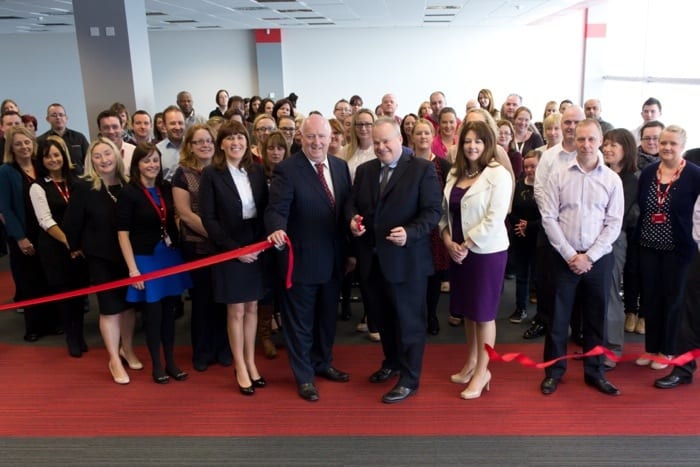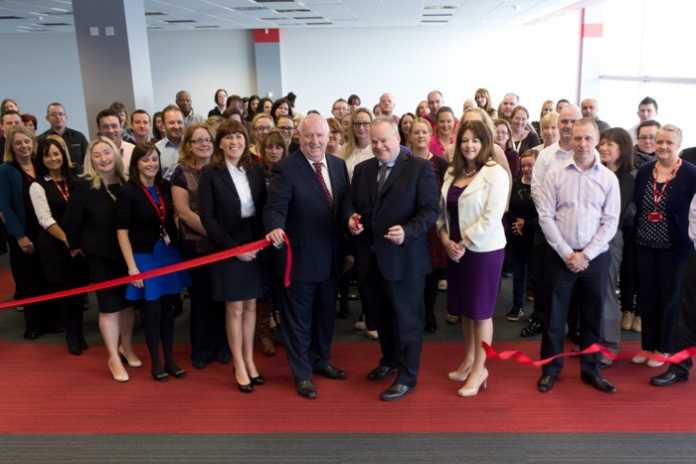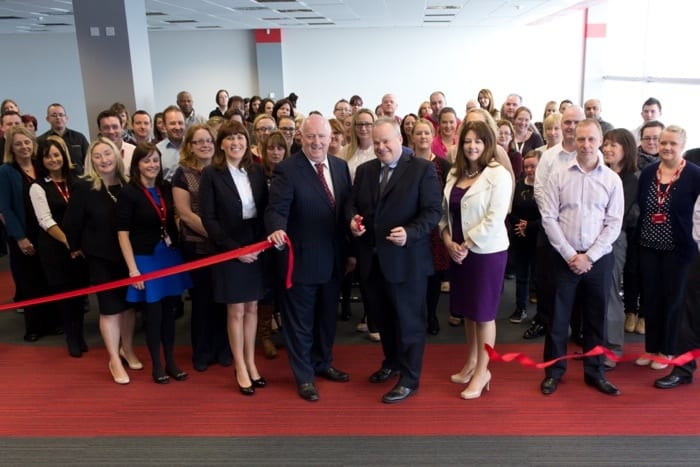 Pepper Asset Servicing ("Pepper") has today announced it is to create 50 new positions at its servicing centre at Westpark Business Campus in Shannon, after the company invested a further half a million in the significant expansion of the premises. The additional space provides capacity for another 80 staff on top of the 120 already employed there.
The company has signed an addendum to its existing 10 year lease which will see its office space increased to 19,000 sq ft. The expansion and investment follows a €2million investment in new systems and office facilities undertaken last year as part of Pepper's continuing growth in Ireland.
In the longer term, Pepper will create approximately 100 new positions at its offices in Dublin and Shannon over the next 12 months and recruitment is already under way for 50 Shannon-based roles. Pepper is looking for candidates with experience in mortgage arrears handling, customer service, real estate expertise and legal expertise.
Paul Doddrell, CEO of Pepper Ireland said the significant change to the lease terms is due to a requirement to facilitate its rapidly expanding operation.
"At the time we moved into the new offices in Westpark, we signified our ambition to grow the company in Ireland and take on more people across our business. Over the last 18 months we have been successful in securing several new contracts, with more opportunities in the pipeline. I am very pleased to open the new extension on our facility here in Shannon which has provisions for extra staffing capacity, with 50 new positions already being recruited for."
"This additional significant investment reaffirms Pepper's commitment to further grow its operations in Ireland, and particularly in Shannon, with a view to becoming the leading independent asset manager and servicer of choice here," said Doddrell.
Since 2013, Pepper has taken on contracts from clients such as CarVal, Danske, the National Asset Management Agency (NAMA) and other financial institutions.
Commenting on the expansion, Managing Director of Westpark Business Campus, Brian O'Connell said, "The Westpark Campus is delighted to facilitate this further expansion of the Pepper operations. The one-stop-shop facility was a perfect vehicle to provide the expansion, on time and within budget, in effect meaning that we acted as the developer, project manager, contractor and facility manager."
The facilities in Westpark were originally designed to facilitate Pepper's requirements for future office expansion and have been tailored in terms of spatial design and the provision of a high speed ICT infrastructure.
The company also occupies prime office space at Park Place in Dublin 2 where its head office is located and a further 50 employees are housed.
Established in September 2012, Pepper Asset Servicing is Ireland's leading servicer of third-party loan portfolios, asset management and advisory services spanning residential mortgages, commercial mortgages, auto finance, unsecured loans and equipment finance. The company currently has portfolios with over €3 billion assets under management and employs approximately 170 people at its offices in Dublin and Shannon.
Pepper Ireland is part of Pepper Group, a global financial services business headquartered in Sydney and specialising in lending, advisory and asset management services. The group currently has over €5 billion of assets under management. Pepper is ranked by S&P as a 'STRONG' Residential Loan Servicer and is included on S&P's Global Select Servicer List.
For recruitment enquiries, interested candidates should visit www.peppergroup.ie.