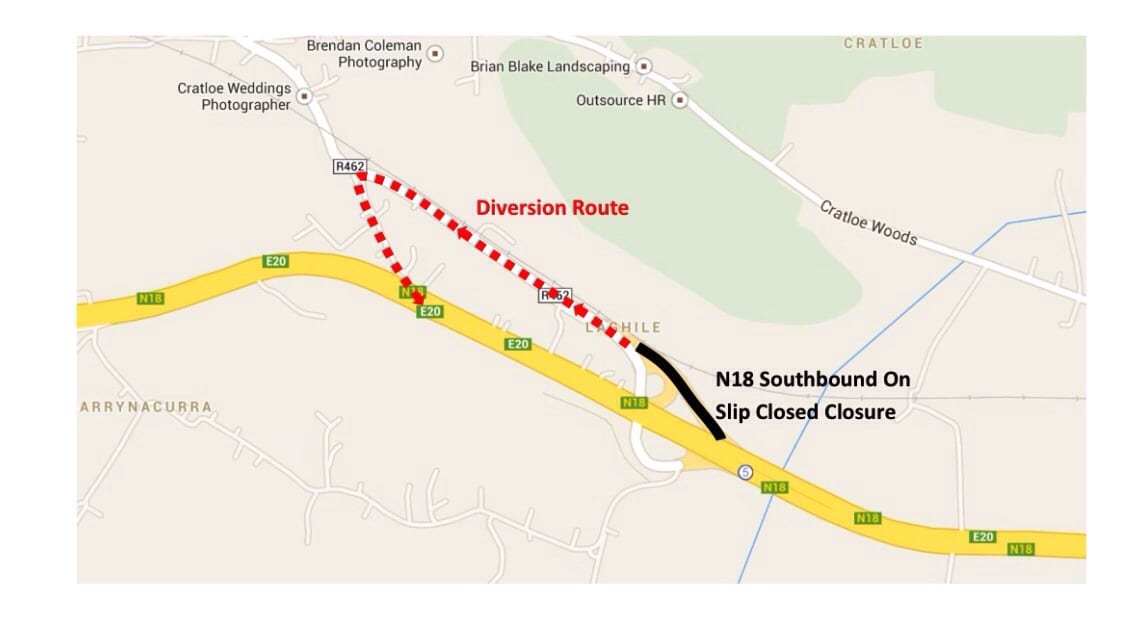 ROAD works on the N18 at Bunratty on the Limerick to Ennis Road will commence this Monday and diversions will be in place at Junction 5 SB on-slip Cratloe.
These works need to be carried out under a full slip road and hard shoulder closure until Friday April 11.
Traffic will be diverted onto the R462, joining the N18 southbound at the junction adjacent to Setrights Tavern.
Authorities say that the proposed works will have no impact on the other associated on and off-slips at Junction 5, with full access being maintained at these locations throughout the extent of the planned works. A map showing the proposed diversion route is attached.