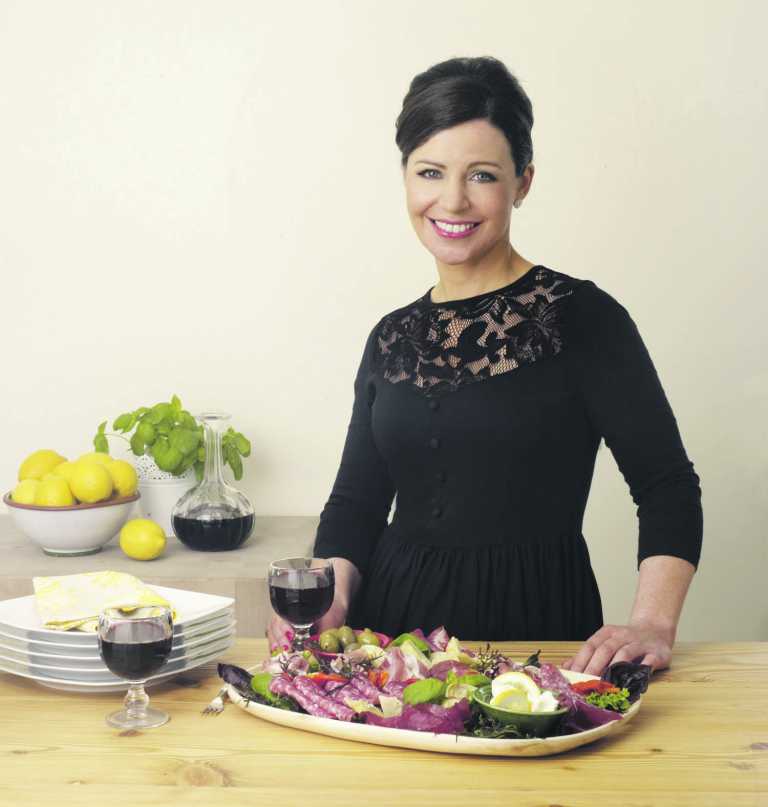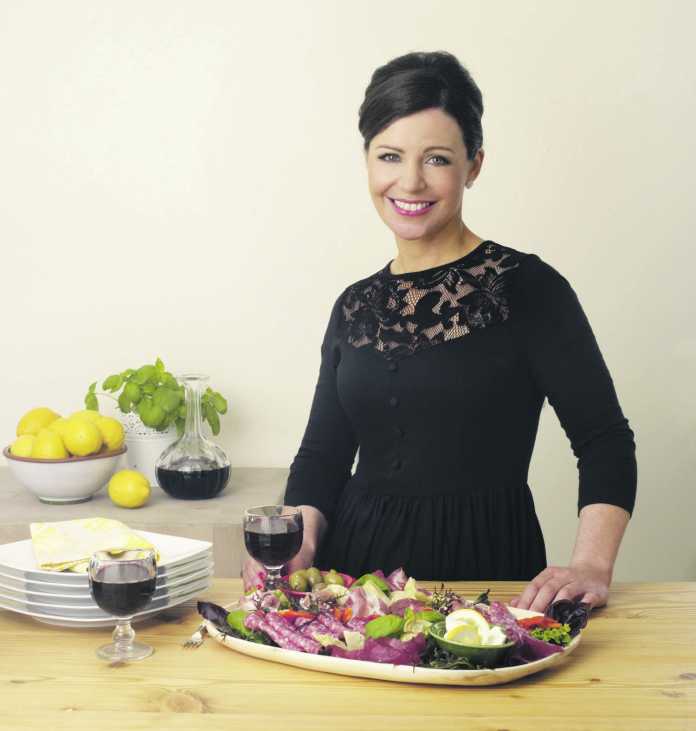 TV CHEF and award-winning food writer Catherine Fulvio will serve up a treat at Thomond Park on this Friday April 11 in aid of local charity Clare's Wish Foundation.
It will be a first ever cookery demonstration in Limerick for the proprietor of Ballyknocken House and Cookery School, whose no-fuss culinary style should make for a hugely enjoyable evening.
Catherine declared that she is "honoured" to be invited to the renowned venue and she will give a demonstration on how to cook some of her favourite recipes.
She said: "It promises to be a highly entertaining evening at a fantastic venue. I will be cooking a few dishes that are close to my heart.
"I will be making a fresh egg pasta, an open ravioli and, one of my favourite dishes, a divine North Indian prawn curry. I will also make a delicious chocolate meringue tower."
An ardent supporter of fresh local produce, Catherine's fun approach to preparing food is one that aims to encourage people to enjoy the art of cooking.
"My style is straightforward and simple and it's about getting people to cook at home. The great thing about food is that you can be so creative with it and you can make it special. It's so easy to turn the ordinary into something extraordinary.
"I opened my cookery school 10 years ago and I'm passionate about sharing my ideas with people. I love teaching people my recipes and I love that I'm always learning about food."
Catherine's passion for cooking originates from her upbringing in a family-owned bed and breakfast, where she helped her mother with cooking three meals daily. Her father also owned a farm and Catherine saw first-hand how some food products go "from farm to fork".
Her cookery demonstration at 8pm will be preceded at 6pm by a mini local artisan market in the Thomond Suite. Each person attending the event will receive a selection of Catherine's delicious recipes from the cookery demonstration to take home and try out themselves. A raffle will also take place on the night with some fabulous prizes.
Tickets are available from www.ticketmaster.ie and also from Limerick's Ticketmaster agent, Gleeson Sports Scene on William Street. All proceeds go to Clare's Wish Foundation.