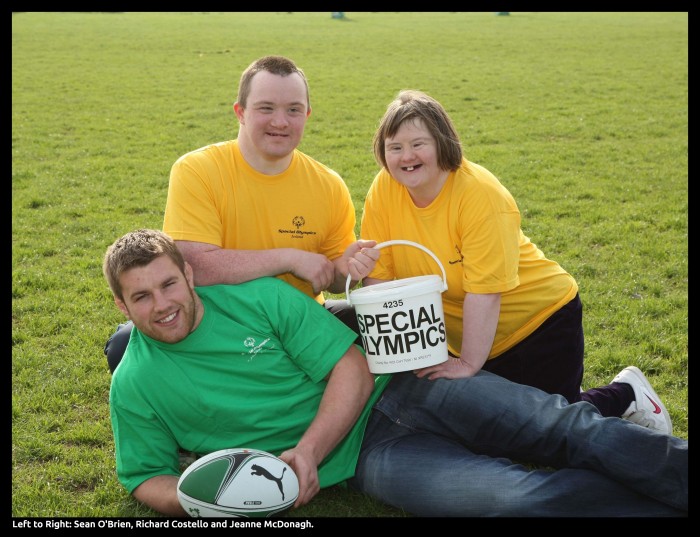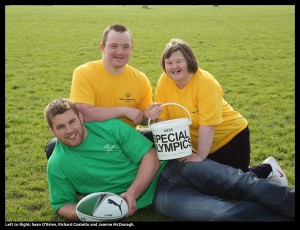 IRELAND rugby star, Sean O'Brien, has called on the Irish public to come out in force and support Special Olympics Ireland's annual Collection Day this Friday, April 11.
Every cent counts for Special Olympics as they aim to raise €500,000 in a single day to help cover the cost of their National Games taking place in Limerick this June; as well maintain their programme of sport and competition for people with an intellectual disability.
Leinster powerhouse O'Brien, who is back training after an injury layoff, is a big advocate of the sports charity which he credits with helping to change the life of his cousin, Richard Costello (25), a Carlow based athlete who has been training with Special Olympics Ireland for more than 9 years.
"My cousin Richard is an athlete with two clubs, Delta Centreand Carlow Special Olympics Clubs, and his sports are athletics and bowling. I see how important training and competing is to him and what he gets out of it, the confidence, enjoyment and all the friends he has made. I want to help and support Special Olympics as much as I can because it really does change lives and I find the athletes very inspiring," said Sean.
Sean has called on the sport-loving Irish public to dig deep and support Collection Day, which is sponsored by Eircom and sees more than 3,000 volunteers taking to the streets of towns and cities across Ireland.
"Collection Day, sponsored by Eircom, is the biggest annual fundraising drive for Special Olympics and I would urge everyone to give what they can. The generous support of the Irish public means that the thousands of athletes who are currently involved in the Special Olympics programme can continue reap the benefits of participation in sport in their local communities," he said.
The public can support Special Olympics on Collection Day by donating to one of the on-street collectors or by texting the word SPECIAL to 50300 to donate €2.
100 per cent of donation will go to Special Olympics Ireland. Donations can also be made online at www.specialolympics.ie.