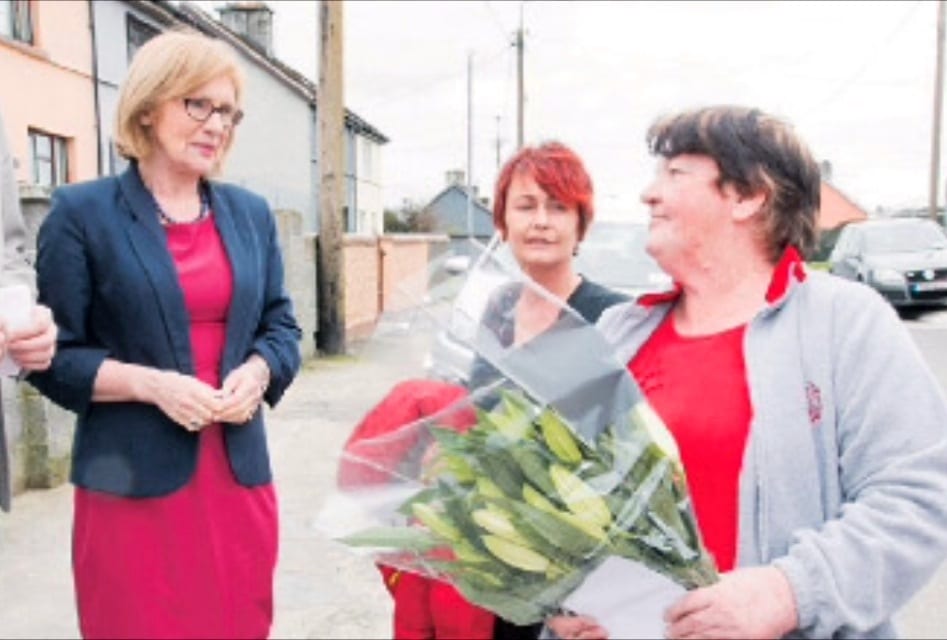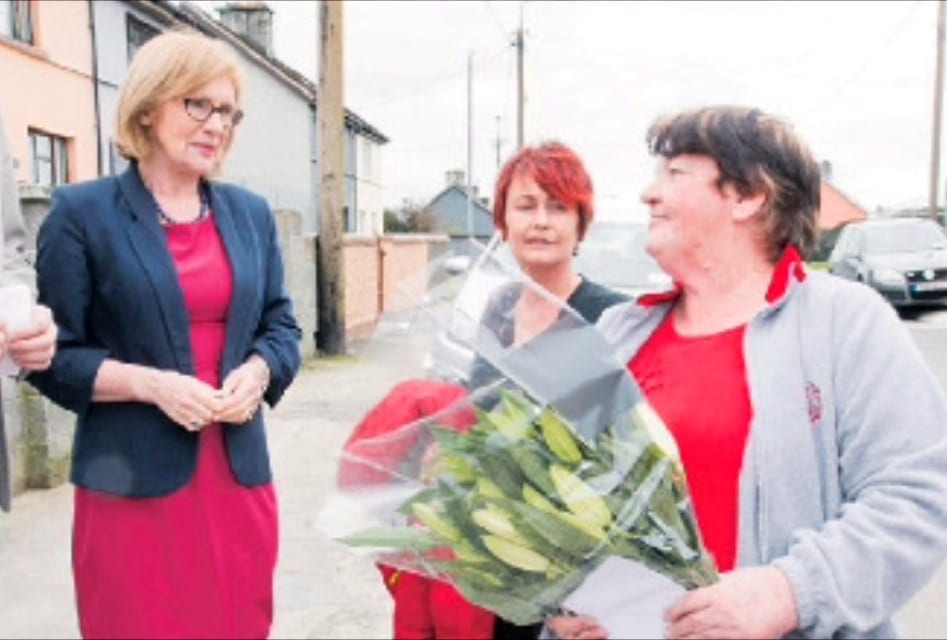 by Andrew Carey
Three months after their homes were destroyed by devastating floods, there was an air of renewal and hope for the people of St Mary's Park as contractors and construction staff reported significant progress on the programme of repairs.
Over 2,000 people were affected by the flooding and this week it was confirmed that of the 81 houses damaged in the King's Island area, 67 have been completely repaired and the remainder due for completion early next week.
For 48 years, Helena Desmond has got on with life at her home in St. Munchin's Street. While meeting the challenges of everyday life, it was the best place in the world for Helena. She loved St Mary's Park – it was her home.
On the morning of February 1, she came downstairs to feed her three little dogs and fill their water bowls.
But the bowls were already full – of floodwater from the river as an unprecedented set of circumstances put Kings Island several feet under the Shannon waterline.
Ms Desmond had to be rescued by Limerick City Fire and Rescue service but her little dogs didn't survive the flood.
It wasn't just her home that was destroyed but a lifetime of memories were also swept away.
Although those memories still bring her to the verge of tears, she realises that there are brighter days ahead. Like many of her neighbours, there's a spring in her step.
For three months, she was in temporary accommodation in an apartment in Altimara donated by the Associated Charities Trust (ACT), but her return to St Mary's Park last Friday was a joyous one as she was given the keys to her new home.
Now a resident of St Colmcille Street, on one of the higher parts of Kings Island unaffected by the flooding, she had tears in her eyes and a smile on her face as she embarked on a fresh start.
"I left the memories of our old house the day I was rescued but I hope I will have new ones here. I think I'll put the kettle on and start with that," she said.
It may be a new address for the mother of three daughters, but she's still in the Parish and her beloved St Mary's Park.
"I hope I never see those floods again but I have to thank all those that helped me. When I was taken out of the house by the fire brigade, the people and the help I got was fantastic. Linda Ledger and everyone at St Munchin's Community Centre who helped me. I had lost everything I got hot meals and some clothing at the centre to get me going again.
"I have to thank my daughters, Karen, Josephine and Michelle and my friends Mary Hogan, Susan Joyce, Ger Hogan and Ger Bond for their continuous support", she added.
Following a brief stay with one of her daughters, Helena made contact with the local authorities to get rehomed.
Limerick Regeneration administrative officer Steve McNamara said it was a case of perfect timing as Helena's new house was in the process of being renovated.
"It was recently vacated and we were glad to be able to offer her this house", he exoplained.
It may have been an understated affair, but the handing over of the keys was hugely significant for Helena.
Minister for Housing and local TD Jan O'Sullivan said that it was one of the many positives to come from the whole experience.
"I have known Helena for some time and I know that there were hugs and tears over in Altimara when she left today because she made some good friends there.
"The Regeneration programme was renovating a number of houses here and when the floods hit, they were in a position to get them ready for people who needed them."
Referring to the role of the Associated Charities Trust in providing temporary accommodation, ACT social worker Sharon said they were glad to be able to help.
"We were able to offer one of the single apartments to Helena. The ladies in Altimara were all homeless for many years and we are rehousing getting them independent again. They are vulnerable, but they are getting on well and Helena helped us a lot.
Minister O'Sullivan said that the group presented flowers to Ms Desmond adding that "there was lots of hugs and tears, but she promised to visit them again".
Helena said that her new door was always open and the girls could call around for tea any time.
"I'm looking forward to moving in and starting again", she said with the kettle whistling her new home.