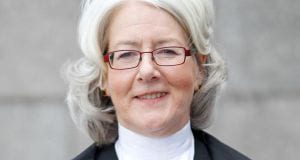 A CONVICTED sex offender who sexually assaulted two Limerick girls on the Luas on their way to a Rihanna concert has been given a four year sentence with the final two years suspended.
John Daly (53) was arrested three months later as he was about to board the tram at the O2 after a One Direction concert. He had been identified as a suspect after Gardaí viewed CCTV footage from the tram when the then 13-year-old and 16-year-old girls reported him.
He admitted that he deliberately got on the Luas for the Rihanna concert to touch young girls and get sexually aroused.
He said he had it "in my head to do it" and had been doing it "for my own satisfaction".
Daly of Cabra Park, Phibsboro pleaded guilty at Dublin Circuit Criminal Court to two charges of sexual assault on October 3, 2011.
In February 2000, he was sentenced to three years with one suspended by Mr Justice Paul Carney in the Central Criminal Court for other sex charges. This sentence was appealed by the Director of Public Prosecutions on the basis of undue leniency and increased to a six year term by the Court of Criminal Appeal.
Daly had pleaded guilty to attempted rape and indecent assault charges relating to two young girls on dates from 1980 to 1984, and to aggravated sexual assault and sexual assault of a woman on dates from 1997 to 1998.
Judge Mary Ellen Ring noted that the concert would have attracted a young and predominantly female audience.
"It was clear from the evidence that this was a matter known to the accused and he knew there would be on the Luas to the O2 at the time a number of young females," she said.
She referred to the two Victim Impact Statements which had been handed into court on a previous occasion. She noted one of the girls had coped well with the incident but the other girl had been affected to a greater extent and was more afraid generally.
Judge Ring said the incident had been a "shocking and damaging event" for the girls and that there was an element of planning and forethought in the offence.
She said that Daly has indicated that he wanted to get treatment and he had been assessed as suitable for the 'Safer Lives' programme. It was to everyone's benefit that treatment should be a part of sentencing but she could not overlook his record and the nature of the offending.
She imposed a four year sentence and suspended the final two years on conditions including that he be under the supervision of The Probation Service during the suspended portion of the sentence and attend the programme.
Luigi Rea BL, defending, said Daly had been a model prisoner while serving his earlier sentence but accepted that he had obviously not successfully dealt with "the demons in his mind" while in custody. He was now committed to availing of any treatment he can while in prison
A report before the court concluded that he "functions in the mild intellectual disability range". He wanted to apologise to the girls who had been on this "nightmare train journey" and said this "dreadful" incident should never have happened.
Gda Caitriona Gilmartin told Lisa Dempsey BL, prosecuting, that the girls had been brought to Dublin by one of their fathers that day and he had put them on the Luas at Heuston Station when they noticed the heavy traffic.
The tram was busy and Daly approached one of the girls and put his hands between her legs. He touched her outside her shorts and tights and continued to molest her until the group got off the stop at the O2.
The teenager later reported to gardaí that she felt she had "no way out" because she had been squashed against a bar. She said she didn't know how to get out of the situation.
Daly touched the other teenager's backside after she bumped into him and apologised for standing on his toe. She moved out of Daly's way at the first opportunity she got.
The girl's father was waiting for them at the platform at the O2 and they told him what had happened.
Victim Impact Reports were handed into Judge Ring at a previous sentence hearing but not read out.