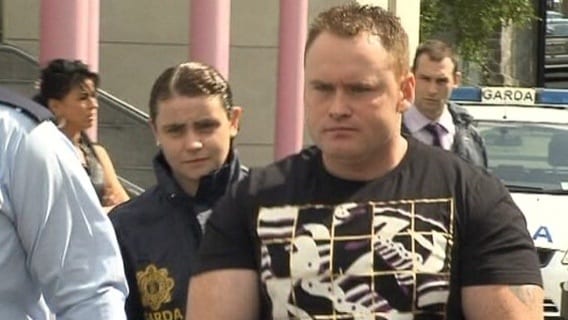 THIS Thursday, three judges, four senior counsel and five barristers along with dozens of Gardaí and witnesses will gather again at Dublin's high-security Special Criminal Court for the trial of two men charged with the murder of Limerick businessman Roy Collins.
Steve Collins; his wife, Carmel and their daughter Leanna will once again hear how the 35-year-old father was gunned down outside Coin Castle Amusements at the Roxboro Shopping Centre on April 9, 2009.
This time, the State will allege a connection between the two accused, Wayne Dundon and Nathan Killeen and the hired gunman who delivered the fatal shot. Declared as a homeless, but originally from Limerick, 26-year-old James Dillion was convicted and is serving life for murder.
36-year-old Dundon and 24-year-old Killeen appeared in court last Tuesday to hear their defence argue that material relating to the disclosure of the State's case was still outstanding.
Prosecuting counsel Michael O'Higgins SC and Sean Guerin SC told the three women judges of the non-jury court that they needed additional time to furnish the defence with evidence of further recordings of conversations between Gardaí and potential witnesses who were in prison custody at the time.
It will be the first time in the history of the State, a murder trial will be heard at the Special Criminal Court by an all female bench.
When they were brought to the dock area of Court 11 on Tuesday, Dundon and Killeen had a brief consultation with their defence teams before proceedings began.
Dundon grinned over at Steve Collins after he acknowledged two of his own family members at the other side of the court.
Senior counsels Michael O'Higgins and Sean Guerin told the court that there was a manageable list of disclosure material to be furnished to the defence and that significant Garda resources were assigned to deal with the issue.
Mr O'Higgins said there was no complacency on the part of the State but he did accept that there were a number of matters still outstanding.
Counsel for Nathan Killeen, Giollaíosa Ó Lideadha SC, said that it was not satisfactory that matters were coming so late, adding that they felt there was no "reality in the short term to the case going on".
Ms Justice Iseult O'Malley, together with Judge Margaret Heneghan and Judge Ann Ryan said that the court appreciated the amount of work being done in relation to the trial advancing.
The opening of the trial was adjourned and an earlier court order was extended for the Prison Service to disclose recordings made, between a range of agreed dates, from Garda stations to potential witnesses who were in custody at the time.
Transcripts of sentencing hearings from 2011 with Gareth Keogh Collins and another man are also to be given to the defence.
Mr O'Higgins said that no "controversial evidence" would be heard before the May Bank Holiday weekend.